Led by a stifling defense and Justin Ahrens, the Tigers led from start to finish in an emphatic win over the Red Devils.
Versailles – The Versailles Tigers and Tippecanoe Red Devils have made a habit of playing nail-biters all season long.
The Red Devils have had 10 games decided by 6 points or less, while the Tigers have played five such games. Three of the Tigers five losses have been by three points apiece.
But when the MAC and CBC representatives met Tuesday night at Versailles High School, there was no drama at all. Justin Ahrens and the Tigers made sure of that.
Versailles held the Red Devils to 11 points in the first half, and the 6'5″ Ahrens, The Midwest Athletic Conference scoring leader at more than 22 points a game, scored 16 of his game high 26 after intermission to lead the Tigers to a 61-43 win.
"We knew we had to bounce back, that we had to come back together as a team," said Brett McEldowney, one of only two seniors on the Tigers. "I thought we played better defense and brought the energy out from the get-go. You saw that from the first-half score, and we just rode it out from there."
The Red Devils, who have no one averaging in double figures on the season, simply couldn't score in the first half, shooting an icy 4 of 21 for 19%. The Tigers had as many three-point baskets as the Red Devils had field goals in the first half in opening a 29-11 lead.
"We came out with a lot of intensity," smiled Tigers head coach Scott McEldowney. "They were pretty quiet in warm-ups and I didn't know if that was good or not. But I think it was just their focus. They wanted to come out and prove themselves after that tough-loss Saturday night."
"We played well," McEldowney continued. "We shared the ball better and had better ball movement than we have had in the past. We shot free-throws better tonight too. We need to shoot them better in pressure situations if we are going to make a run in the tournament."
In the visiting locker room, Tipp coach Joel Visser lamented his team's lackluster first half.
"We just haven't shot the ball well the past few nights. But for me, it was effort in the first half. We didn't play with the intensity we needed on defense and on the glass. We didn't do the things that we have talked about for three days that we needed to do to beat a good team like Versailles."
The Red Devils don't know the meaning of quit, and played the second half with a lot more intensity. They trimmed a 22 point deficit to 13 in the opening minute of the fourth quarter, but Ahrens fueled a 9-2 run to bump the lead back to 20 and effectively ended the Red Devils chances for a comeback.
"We played a lot better in the second half," said Visser, noting that the Red Devils played the Tigers even after the break. "If we play that way for four quarters, I think we are in that game. But give Versailles credit. That's a very good basketball team, and they are very skilled offensively."
Ahrens, plagued by early foul trouble in Saturday's 54-51 loss to arch-rival Russia, had no such worries in this one. He hit 3 three pointers and a slam-dunk in collecting his 26 points. McEldowney added 12 and Austin Knapke scored 9 for Versailles, now 12-5.
"We have a lot of guys that can score, and we get better balanced scoring when we play at a faster pace," explained Brett McEldowney. "We have a lot of guys who can run. Even our big guys, AJ and Justin (Ahrens) run the floor well. We like to push the tempo as much as possible."
The 6'4″ senior has assumed a leadership role for the Tigers.
"Coming into the season, we only had about three guys that played quality varsity minutes last season. This is my fourth year on the varsity, so I stepped into that role. I just want to be here for all the guys. We have a lot of young guys and I want to support them any way I can."
True to their season, the Red Devils had 7 players score but no one hit double figures. Zach Wildermuth had three long range shots for 9 points, and Carter Mann scored 7, all in the second half.
The Red Devils finished 17 of 50 for 34%, while the Tigers were 22 of 42 for 52%. Versailles was 5 of 12 behind the arc for 42% compared to the Red Devils 5 of 17 for 29%. The Tigers, after a 9 of 20 performance at the line against Russia, were 12 of 16 from the stripe for 75%, while the Red Devils were just 4 of 7 for 57%.
Versailles easily won the rebounding battle 28-17 and had 14 turnovers to Tipp's 16.
"Overall, I have been pleased," coach McEldowney said after the Tigers won for the 5th time in nine games. "This is the toughest schedule we have played since I have been here. You know, everyone gets in the tournament, and these close games have allowed these kids to grow in a lot of different situations.
Things don't get any easier for the Red Devils, who host 12-3 Tecumseh Friday night.
"We know we have to shoot the ball better," nodded Visser. "We got the ball where it needed to go tonight, we just didn't finish. We are seeing a lot of zone, and haven't played that well against it. We did a much better job tonight, we just couldn't put the ball in the basket."
Brett McEldowney said the close losses have been no fun, but have been a learning experience for the Tigers.
"They have been growing experiences for us. We need to execute better late in games, but we are learning. We see on tape what we are doing wrong and we are emphasizing that in practice. It's good experience and will definitely help us at tournament time."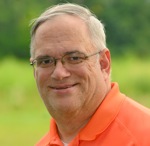 Coach McEldowney acknowledged that his team still has a lot to play for.
"It's not where you start but where you end up. We have a shot at a share of the league if we can beat Coldwater Friday, we have Minster, Greenville, and Delphos still on the schedule. There are a lot of good basketball teams to prepare us for tournament."
(Edited By Julie McMaken Wright)