It was all that people thought it would be, just not they way they expected it to be. Miami East's superlative defense stifled defending champ Tri-Village in the Cross County Conference showdown.
Casstown – The pre-game billing was simply…the clash of the Cross County Conference titans.
That is, defending state champions and #4-ranked Tri-Village (14-2, Div. IV) against #3-ranked Miami East (13-1, Div. III).
And the defending champs indeed started off like titans, point guard Tyler Van Winkle canning a three-pointer from the wing to ignite a 7-1 start for the visiting Patriots.
But it would be the last three-pointer made by Tri-Village in 17 attempts until deep into the fourth quarter when junior Gavin Richards would finally got one to drop. Ironically, moments later Van Winkle hit another, on his last shot of the night. Too little, too late.
In between…abject frustration for the champions from New Madison, thanks to a superlative defensive effort orchestrated by one of the true gurus of zone defense, East's Allen Mack. His Vikings held Tri-Village to 11 of 45 shooting from the floor (24.4%) and just 3 of 20 from three-point range (15%) – the first and last shot of Tyler Van Winkle, and Richard's consolation effort.
East claimed the game, and the inside track on the league title, with a 36-29 win!
"Defense has been our calling card this year," said Mack afterward. "We really try to lock down on shooters from the perimeter and try to turn them over if they go for inside entry into the lane. I was so proud of them tonight…to step up like they did and hold a team like that to 11 of 45 shooting."
And that's exactly what they did. East defense was stifling, closing out on Patriot shooters from behind the arc…and closing down on anything that entered the paint. Blocks, deflections, scratching, clawing, and textbook execution of Mack's 3-2 zone in denying the passing lanes. It was, in a word, a guru's plan, and carried out to perfection!
But imitation, they say, is the ultimate form of flattery. Tri-Village, playing its customary man-to-man defense, was equally denying to the offensive efforts of the Vikings, holding East to almost half its season's average in points…and standouts Brandon Mack (the coach's son) and Logan West went without scoring at all!
"If you would have told me that we'd play that kind of defense, and hold West and Mack scoreless, I'd have told you we would have won," said a frustrated Patriots coach Josh Sagester, who probably wanted to chew his arm off on the trip home.
Such was the game.
East's gym was packed, not a seat to be had, and the crowd roared with appreciation as Mack's defense left the floor at halftime, leading 12-10. Only Damien Mackesy had scored more than one bucket for the Vikings, 6 points for the half, and there was considerable angst on the part of his coach as to where points were to come from if he had a chance to win.
"We told Damien he needed to be more aggressive trying to finish at the rim…to draw more contact. He took that to heart."
Especially in the second half. The 6'5" junior ignited a 24-point "outburst" over the final 16 minutes to finish with a team-high, and game-high, 20 points – and probably the toughest 20 points of his career. Exactly half of those 20 points came from the foul line in the fourth quarter where he iced the game with a perfect 10 for 10.
"Man, their defense is crazy," said Mackesy. "We had the height advantage, but they're so quick. They get their hands on everything. You can't dribble in the post. I mean, we average about 60 points a game and they held to half of that. I give credit to them, but both defenses were great.  It was 12-10 at the half and that's just crazy."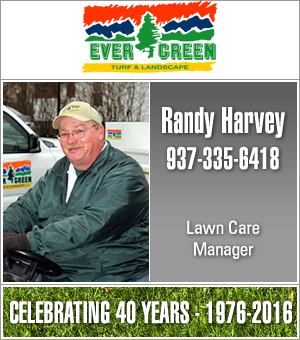 It marked the second consecutive loss for Tri-Village, who fell Saturday night in a non-conference game to Winchester, Indiana…something that hasn't happened to Sagester's team in a long, long time.
"We can't play defense better than we did tonight," said Sagester. "We had the tempo we wanted, we wanted to give ourselves a chance to win there at the end, and we did that. But you have to make shots. You have to make some perimeter shots."
Thanks to East, and Mack's zone, they became a victim of the incredibly shrinking rim!
"Yeah, big players have to make big plays for you in big game," he added. "We've been the beneficiary of that for so long, where our players stepped up and made some plays. Unfortunately, no one did that for us tonight.
"Their length and size obviously was obviously a factor, but we're up 7-1 early, and then we missed some easy shots and layups in transition, and it became a carbon copy of what we did in Winchester Saturday. But we've gotta' get back on the horse, get in the gym the next two days and get some confidence in our perimeter shooting."
For the Vikings, you cannot overestimate the value of Mackesy's performance, especially at the free throw line in the final quarter – especially considering that the Vikings, as a team, finished shooting just 15 of 24 from the line (54%).
"I felt good from the line tonight," he assured. "But you have to credit the job Logan did inside, even though he didn't score. He's so big that it takes two or three guys to box him out. That left room for me to get offensive rebounds and get to the line.
"He's really been improving as a free throw shooter," said Mack, said of his senior leading scorer. "He was 6 for 6 coming from the last game and 10 for 11 tonight. If there's a guy we have to rely on for offense it's Damien. He came in averaging 22.5 (per game) and none were bigger than the 20 he got for us tonight.
"They're a good shooting team (Tri-Village), we're a good shooting team, but we were only 1 of 7 from three-point range tonight because they were so aggressive. It was hard to score, it was physical, and there was a lot banging around the basket and disruption of the offenses. It was really just a defensive game, right from the get-go."
Following Mackesy's 20, Ryan Haney had 8 points, Michael Werling had 5, and Kley Karadak added 3 points for the Vikings.
For Tri-Village, Van Winkle sandwiched 6 points in between his opening and closing three-pointers to finish with a team-high 13 points. Richards had 11, 6'6" post man Trace Couch had 3, and Brett Boyter concluded the Patriots' scoring with 2 points.  And physical?  Both Couch and Richards fouled out in the fourth quarter.
The student section stormed the court at the final horn to celebrate the win, but what also must be the edge in securing the Cross County Conference title with just three weeks remaining in the regular season.
"It is a special win," cautioned Mack. "But you know how coaches think. Three of our next four games come against teams that are .500 or better in the conference.
"But it was a big step forward to claim the title…and a big step forward for Damien to be recognized as the top player in the conference. His performance tonight was special, and for a guy who missed last year's game with them he really came out and let his play speak for itself."
It was something, but nothing like people thought it would be.  What it was, was all that defense…and just enough Damien Mackesy.
In his own words, "Crazy…!"