The Tigers and Raiders pushed, shoved, grabbed, held and snarled at each other for 32 rugged minutes in the renewal of the fiercest rivalry in the area.
Russia – I know that it might make some people angry, or maybe not.
There are plenty of good rivalries around, but for my money, the best one, especially non-conference, takes place every January between two schools 5 miles apart.
The Russia Raiders and Versailles Tigers refused to back down from each other Saturday night, but it was the home team that made the most plays down the stretch for a 54-51 win.
Led by seniors Trevor Monnin, Jake Gareity, and Josh York, Russia rallied in the fourth quarter and then held on for their 12th win in 15 games. It also salvaged a tough week that began with a 12-point loss Tuesday at Anna.
"That's a tournament type win for us," said Russia coach Spencer Cordonnier. "It doesn't get any better than that in the backyard rivalry. It was back and forth all night. Hey, it was Russia-Versailles. It was a dogfight from start to finish. I am very proud of my guys."
Russia led by as many as 7 in the first half, but the Tigers clawed back and took the lead on a steal and slam by Brett McEldowney just before the first half horn. 25-23 Tigers at the break.
I thought we started out slow," said Versailles head coach Scott McEldowney after the Tigers fell to 11-5. "I thought they had more energy than we did at the start. It took us a little while to get into it, and then we started playing a little better. Sometimes we try to play a little too fast, and unforced turnovers are hurting us."
The first half was intense, but the physicality picked up after the break. Russia opened the quarter with a 9-2 run for a 32-27 advantage, but the Tigers again rallied and trailed by just one after 3.
How intense was it? The referees stopped play at one point to tell two players to stop TALKING to each other!
The game see-sawed back and forth in the final quarter with four ties and two lead changes in the final 8 minutes. Josh York gave the Raiders the lead for good with an off balance shot from the right baseline, then hit two free throws to help nail down the win, which set off a wild celebration on the Russia end of the floor.
"That was fun," York said of his tie-breaking shot. "It was a high energy game, very physical. But that makes it fun. We love playing in games like that.
"We were really looking forward to this weekend. After losing to Anna on Tuesday, to have two backyard rivals in Fort Loramie and Versailles at home was big for us. "
"They just kept chipping away and finally got the lead," said McEldowney said of the Raiders. "I remember being up by two and taking a quick shot, they got the rebound and came down and got the lead. We have to grow up and learn when it is time to settle down and be more efficient on offense late in the game."
"We took care of the basketball, we rebounded, and we shot free throws. That's a good formula for success," explained Cordonnier. I don't care how bad we look, or how ugly it gets. If we do those three things, I like our chances most nights."
Justin Ahrens, the Tigers sophomore leading scorer, picked up two quick fouls, then got an offensive foul 9 seconds into the third quarter. Still, he managed to score 9 points in the fourth quarter and finished with a game-high 17. Brett McEldowney added 10 and Austin Knapke finished with 9.
Gareity, York and Dylan Cordonnier all had 10 for the Raiders, while Trevor Monnin scored 6 of his 7 points in the final quarter.
"Gareity, York and Monnin are seniors, and they are our leaders," continued Cordonnier.  "Trevor and Josh have been our worst free throw shooters all season, and tonight they were 8 of 10. They wanted to be on the floor. They took control of the moment and weren't afraid of it. This team has shown that it can play, and they work their tails off for everything they get."
"We seniors realize that this is our last chance," York said with a smile. "It means a lot to be able to play and beat teams like Loramie and Versailles. It's a great feeling to know that if one of us is having a bad night, his teammates will pick him up."
Versailles was 17 of 40 from the floor for 43%, while the Raiders were 17 of 41 for 41%. The Tigers were 8 of 15 behind the arc for 53% to the Raiders 4 of 11 for 36%. Russia won the Rebounding battle 24-23, and had 9 turnovers to the Tigers 19.
The outcome was decided at the free throw line. Versailles was a horrendous 9 for 20 for 45% while Russia cashed in 13 of 16 for 81%. With the game on the line, the Raiders were a perfect 8 for 8 in the fourth quarter.
"Free throws killed us tonight," said McEldowney, shaking his head. "We were shooting 72% as a team, then we went 7 for 18 against Fort Recovery last Friday, and 9 of 20 tonight. We have to shoot better than that in a close game.

"Our kids realize the potential here," McEldowney continued. "They know they can compete with some very good teams. We just have to be more consistent. They are a very confident group, but we have to clean up some areas to be the team we want to be."
Cordonnier said the win meant even more given the way the Raiders started the week.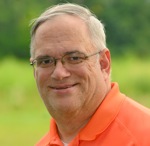 "Tuesday night (a 67-55 loss at Anna that cost the Raiders a share of the Shelby County League lead) was very disappointing because we backed down. They hit us in the mouth and we didn't respond. We told the kids today that we weren't going to back down from anyone. We were going to press and be the aggressor. That changed the mindset from Tuesday night. We sent our two backyard rivals home with losses this weekend after a tough loss. That's all heart, and its what this team is all about."
All in all, it was nothing but a good ol' friendly and very physical backyard basketball game with the neighborhood boys.
(Edited By Julie McMaken Wright)