An impressive display of perimeter shooting led Piqua to an important win over its arch-rival, Troy.
Piqua – The Piqua Indians normally are a decent three point shooting team.
Friday night against Troy, they were phenomenal.
Led by 5 three-pointers from senior Colton Bachman, the Indians shot 58% (11 of 19) from three-point range, and pulled away from Troy in the second half 65-51.
"We played very well in the second half," Piqua coach Heath Butler explained. "Sometimes you can get too jacked up, and we missed a couple of layups early. That led to transition and got us out of sorts a little bit. We settled down in the second half and did a very fundamental thing: we made shots."
"You're always disappointed when you lose," sighed Troy head coach Paul Bremigan. "Sometimes you are more disappointed than others. I wasn't disappointed with our effort. I told the kids if we give that effort every night, we are going to be in a lot of games. Piqua's a good team and they had kids step up and hit shots for them tonight."
Bradley Hohlbein and Ben Schmiesing hit threes to spark a 13-2 run as the Indians built a 24-15 second quarter lead. They then went scoreless for 3 and a half minutes before a Bachman three at the horn gave Piqua a 27-23 lead at intermission.
"We didn't guard him there, and he made us pay," explained Bremigan. "Our game plan was to get up on them and make them put the ball on the floor, and for the most part, we didn't do that. They just shot the ball really, really well."
"You never get tired of beating Troy," said Bachman, a 6-4 senior. "Especially being a senior your last time at home against them. It was one of those nights when the three point shots were falling, thank goodness."
Bachman addressed the Indians difficulty in holding leads.
"What happens is when they start making a run, we start freaking out," he said, shaking his head. "When that happens, you never know what we are going to do. We make silly decisions, turnovers, bad shots. We just need to buckle down when that happens and keep doing what got us the lead in the first place."
The Indians put some distance between themselves and the Trojans in the third quarter. Bachman hit a pair of threes, Derrick Gullett added two triples, and Bradley Hohlbein added one as the Indians went 5 of 9 from long range in the quarter. That gave Piqua a 12 point lead after three, and the Trojans never made a serious threat the rest of the way.
"We are definitely headed in the right direction," opined Bachman. "A month ago, we could have lost this game. Tonight, we settled down and did a lot better."
Troy had some of its own three point magic, but not nearly enough. Keenan Kinnel hit three triples on his way to a 13 point night off the bench, and Ryan McClurg hit two fourth quarter threes to keep the Trojans in it.
Piqua missed just one shot from the floor in the fourth quarter and hit four of six from the line after missing nine of their first 11 free throws to send the Trojans to their 10th loss in 14 games.
"We did a nice job of closing things out in the fourth quarter," Butler explained. "We took care of the ball and took good shots. We're learning. We are on the right road. We aren't there yet, but we took another step tonight. We can be a scary matchup for people."
Bachman led the Indians now 9-6 and 3-2 in the GWOC North, with another stellar performance, finishing with 25 points. Nate Monnin scored 8 of his 13 points in the fourth quarter and grabbed 15 rebounds, and Hohlbein had 9 of his 12 in the second half for Piqua, who also got a standout performance from Schmiesing off the bench. The 6-1 sophomore hit three of four free throws down the stretch and finished with 9 points.
"We were able to spread the points around tonight," Nodded Butler. "When we do that we are a very dangerous team, because you can't just focus on Bachman. You have to guard everybody, and that opens things up for Colton."
Romello Yaqub joined Kinnel with 13 points for Troy, while 6-8 senior Mechia Linton, in serious foul trouble all night, added 8.
"We can't have our big guys get in foul trouble," said Bremigan. "We have to go really small then, and that makes a big difference. Our guys are getting into foul trouble, and we aren't getting other teams into foul trouble. We teach our kids to take the ball to the basket, and if there is contact, that's a foul. When that doesn't get called, it's frustrating."
Overall, Piqua was 24-49 from the floor for 49%, 58% from three-point range, but an awful 6 of 15 from the line for 40%. Troy was 19 of 55 for 35% from the floor, 5 of 18 on threes for 28%, and 8 of 12 from the line for 67%. Troy edged the Indians on the boards 32-30 including 12-10 on the offensive glass, and had 12 turnovers to the Indians 16.
For Bremigan, who has known great success at Garbry Gym as coach of the Russia Raiders, it was a strange night.
"It was weird sitting on the bench for a JV game," he said with a laugh. "During the Holiday tournament the JV games are in the afternoon. So that was weird. This place has been pretty good to me through the years, but not tonight."
Piqua now embarks on a huge four game stretch that could make or break its season. The Indians travel to 8-5 Northmont Tuesday night, host 10-1, division leading and state ranked  Trotwood next Friday, play at 11-4 Sidney February 2nd, and host 7-5 Greenville on February 6th.
"We have to stay focused and play one game at a time, starting Tuesday night," acknowledged Butler. "The good thing is, Northmont and Trotwood play similar styles, so we will see how we handle pressure. If we want a shot at the GWOC North, we have to take care of our home floor Friday night."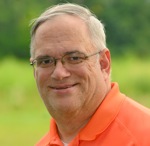 The Troy and Piqua student bodies came together to raise awareness and money for Suicide prevention. Butler saluted both schools participation in the event.
"It shows the fans that while they are on the floor competing, they are still young men playing a game. It was a great crowd, both student bodies were great and while the game was intense, there was not one dirty moment out there. With a great rivalry, and making a donation to a great cause, it couldn't have worked out better for us."
(Edited by Julie McMaken Wright)