The Red Devils smothered Indian Lake from the opening tip off and winning for the 10th time this season.
Tipp City – Make no mistake. The Tippecanoe Red Devils have put last season behind them.
"I really don't like to talk about last year. That was terrible," said senior Jakob Prall, referring to a 3-20 nightmare that included a mid-season coaching change. "It was the worst possible situation you could possibly be put in. We have the same team we had last season, and things are falling into place like they did two years ago."
Prall and junior teammate Aaron Hughes each scored 10 points and the Red Devils used a smothering defense to beat Indian Lake 53-35 at Pat Wampler Gymnasium Tuesday night for their 8th straight win.
The Red Devils decided this one early, using a 23-2 run to build a 25-7 halftime lead. The Devils harassed the visitors into a 3 of 17 first half shooting with 15 turnovers.  It could have been much worse, but the Red Devils shot just 37% themselves in the opening half.
"We played really, really well defensively in the first half," said Tippecanoe's first year head coach Joel Visser. "We didn't put together four quarters offensively like we are capable of. We go in spurts, then we take our foot off the pedal and we aren't as clean. We had 14 turnovers tonight, so we have to continue to turn the corner offensively.
"But I really like where our half court man is. We get on the boards, and I like our toughness and the kids play hard. I love that and it was good again tonight.
Red Devil basketball is really a team effort.
"They know their job off the bench is to come in and contribute immediately or it's the next guy up," stressed Visser. "We are consistently playing 9 or 10 guys to stay fresh and keep our intensity up to play defense at the level we need to play to win. They know they have to be ready when they get on the floor."
"Defense is our greatest strength right now," Prall agreed.. "It all starts in practice with our coach. We shut down teams, especially their best player."
Indian Lake, now 7-7 on the season, made some noise in the third quarter behind leading scorer Beau Hefner. After being shut out in the first half, Hefner scored 8 points in the quarter, and Indian Lake narrowed the lead to 11. The Red Devils then scored on back to back possessions and the Lakers never got closer than 12 the rest of the way.
The Red Devils aren't flashy. They entered the game without a double figure scorer, but with 6 players averaging between 5.5 and 8 points a game. True to form, ten players found their way into the score book, and 16 points came off the bench.
"We are a very diverse team," Prall said. "We have a lot of guys who can score the ball. My main job is to facilitate that, get the ball up the floor and get us into the offense."
And this one was a rout by Red Devil standards. Tipp had won 7 straight by a total of 36 points, and nine of their 14 games this season have been decided by 6 points or less.
Visser said defense has been the key to the turnaround.
"We have preached defense since day one. We look to score in transition, and if that isn't available, we have to be patient and run our offense. Our kids have really bought in. We aren't doing anything special except we grind it out every night. As we learn the system, we are getting better offensively.
"Our kids are better than they think they are, and I think they are beginning to see that. We have won close games and that has shown the kids that we are all right. We are going to be all right."
The Red Devils surprised many by winning their division of the Buckeye Insurance Group Holiday Classic, beating host Piqua in overtime, then edging Tecumseh at the buzzer the next night.
"This really started with that tournament. The Piqua win was huge for us," Visser acknowledged after his team improved to 10-4. "It was a good win over a quality team and we were able to finish. Then we beat a very athletic Tecumseh team the next night and it let the kids know that we can do this. They are playing with a lot more confidence than early in the season, and you saw that tonight."
All in all, it was a miserable night for the Lakers, who gave up the first 38 (yes, 38) points of the junior varsity contest and trailed the varsity game 25-4 before a Kale Shoffner three right before the halftime buzzer.
The Lakers finished 13 of 44 for 30%, including 3 of 22 behind the arc for 14%. They were also a miserable 6 of 13 from the foul line for 46%.
The Red Devils shot better in the second half and finished 22 of 53 for 42%, slightly better than their season average of 39%. They were 1 of 12 from the three point line and 8 of 10 at the charity stripe.
Indian Lake won the battle of the boards 32-30, had a 12-9 advantage on the offensive glass, and finished with 18 turnovers to the Red Devils 14.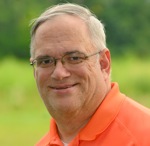 Heffner finished with 12, four below his average to lead the Lakers. 6-8 senior Carter Mann had 8 points to complement the double figure scoring of Prall and Hughes for Tippecanoe.
"We don't really worry about how other teams look at us," Visser said as he headed back into the gym. "We have a game plan and we look at film every week, and we are going to do our stuff. We want to dictate the tempo of the game, and make them play the way we want. We have a lot of big games coming up, and we are going to take one game at a time and prepare for every game the same way.
What a difference a year makes—in Tipp City!
(Edited By Julie McMaken Wright)