Led by the backups, Russia survived a cold shooting night against non-league Triad to pick up win number 10.
Russia — Basketball, of course, is a team game.
The best teams have 7,8 even 9 or 10 players they can count on to come through in different situations. Not always to score, but to rebound, play defense, or just give the starters a little breather.
The Russia Raiders know this and Saturday night was a perfect example.
Jonah Counts came off the bench to score 14 points, sophomore Jack Dapore also came off the pines to add 11, and the Russia bench out-scored Triad's 30-2 to lead the Raiders to a ragged 53-42 win.
There used to be a World Wrestling Entertainment show called "Saturday Night Main Event", and the game resembled wrestling at times. The teams combined for 43 fouls and 59 free throws, and threw in a combined 37 turnovers just for good measure.
"We knew it was going to be a hard-fought battle," said Russia coach Spencer Cordonnier. "Triad's a good team. They are young, but they're scrappy, and they have four or five really good shooters. We held them to 42 points and I thought we did extremely well."
After a well-played first quarter that featured eight lead changes, the Raiders took control with an 8-0 second quarter run. Counts scored 11 points in the quarter for Russia, while Dapore hit the second of his three triples on the night as the Raiders took a 32-23 lead at the break.
"It was a good team win," said Counts, standing outside the Raiders locker room. "We played well as a team, and I was able to get a couple of shots to fall. I look to feed the post when I first go in, but when that first shot goes in, you start looking to shoot a little more."
"Usually when I come in, someone is struggling," Counts went on in explaining his role. "I just try to calm everybody down and get the ball inside. Then when you get it back, that's when the shots are open."
"That two solid games in a row for Jonah," Cordonnier said of the senior guard. "He logged a ton of minutes against Fairlawn (a 76-73 double overtime win) and did again tonight. It's feast and famine with him, and it drives you nuts sometimes as a coach. But the good outweighs the bad with Jonah. He plays so hard, he's such a competitor, and he just wants to win so bad."
"Jack is playing with these guys for the first time," Cordonnier said, referring to Dapore. "He knows his role, his defense is getting better, and he can knock down shots if you leave him open. Clay Borchers came off the bench and got 5 points in the first quarter. It's somebody different every night."
Both teams struggled in the third quarter, going a combined 4 of 20 from the floor in the period. Despite shooting 20% In the second half, Triad trailed by just five mid-way through the final quarter. Cole Tebbe, who also scored 14 for the Raiders, grabbed an offensive rebound, missed the put-back, got the rebound and missed again, before finally claiming a third rebound and scoring for a seven point lead.
Jake Gareity then stole a Triad pass at mid-court and drove for a layup and a 46-37 lead, and the Cardinals were finished, falling to 9-3 on the season.
Ryan Boyd and Alec Ober each had 9 points for Triad, which had won 6 straight. It's the fifth straight win for the 10-2 Raiders, who travel to Anna Tuesday night for a critical Shelby County League showdown.
Any number related to shooting the ball was ugly in this one. Triad was 11 of 41 for 27%, and just 6 of 30 after the first quarter. The Raiders were a little better, 15 for 43 for 35%. Triad was 3 of 17 from behind the arc compared to the Raiders 5 of 16. Neither team was particularly good at the foul line: 18 of 33 for 55% for the Raiders and 17 of 26 for 65% for the Cardinals.
The Raiders out-rebounded Triad 30-24 and had 15 turnovers to 22 for the Cardinals.
"These guys are so unselfish, all they want to do is win," Cordonnier continued. "They really don't care who scores or who gets the rebound. Some guys get to play varsity basketball three or four years, and these seniors are getting one chance. They are all winners, and that's all they want to do. Win.
"It makes you feel good a s a coach to know that no matter who you put on the floor, you are going to get effort, because that's what they want. They want to compete and they want to win. We have played as many as 12 on a given night, and I don't have a problem with that at all. Everyone on this team knows their role, and they accept it."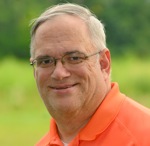 Many teams don't worry about league titles, concerning themselves more with postseason success. That is not the case with the Raiders, who have won back to back Shelby County League titles, and currently share the league lead with Jackson Center.
"It is important to us," Cordonnier nodded. "This year is a battle every night out. We have five league games left, and we know that every one of them will be a dogfight. We have a big week coming up, going to Anna Tuesday, then hosting Fort Loramie Friday and Versailles Saturday. But you have to take things one game at a time. We are not looking ahead. Our focus at this point is solely on Tuesday night. You have to compete and bring your best every night, or in this league, you are going to get beat."