The Troy Trojans hit free throws and made stops down the stretch to avoid a major collapse against Vandalia Butler at home.
Troy – There was very little positive to say, write or think during Troy's GWOC North confrontation with Vandalia-Butler at the Trojan Activity Center.
Until it was over.
"That's a good win for us," smiled a relieved Troy coach Paul Bremigan in his office moments after the final buzzer. "We got up ten, and then we miss three layups. They were contested but they were shots we should make or get fouled on and we did neither. We have been having issues with that. But we did what we had to do at the end of the game. We made some shots and hit some free throws."
The Trojans survived 17 turnovers, and 35% shooting in the second half to hold off the Aviators 45-42 for their second win in as many starts in 2016. Overall, the Trojans improved to 4-6.
With senior post players Austin Funderburg and Mechia Linton on the bench after fouling out, Austin Persinger hit four straight free throws down the stretch to save the Trojans, who let a ten point third quarter lead slip away.
The Trojans, behind leading scorer Romello Yaqub's 8 points, shot 51% from the floor in the first half while building a 25-16 halftime lead. That lead could have been much larger, however, if it weren't for Troy's turnovers, which numbered ten in the first 16 minutes.
Zach Ledbetter led the Butler second half comeback, scoring 15 of his game high 21 points after intermission. The 6-4 senior scored nine in the third quarter to get Butler back in the game after Troy went up 28-18.
"Sometimes we just avoid contact," Bremigan said when asked to explain what happened to the Troy offense in the third quarter. "We try to avoid peoples' hands instead of taking the ball strong to the basket. Its something we have to continue to work on.
"Defensively, I thought we did a good job all night. You'll win most nights when you give up 42 points. Offensively we just struggle at times and don't run our stuff, and our foul trouble hurt us in that regard tonight."
Linton, a 6-8 senior averaging 7.5 points and 4.5 rebounds for the Trojans, seemingly picked up two fouls BEFORE THE National Anthem, which by the way, was well done by the Troy pep band. He had three at the half and picked up his fourth and fifth fouls quickly after re-entering the game.
"That really hasn't been a problem for him this year," said Bremigan. "There was only one foul of his that wasn't smart, and that was his third one. On the others, he was contesting shots going after rebounds, just playing the game. Sometimes that happens.
"With he and Funderburg both out, it forced us to play smaller than we are used to. We can do that, but we haven't done it very much. So it's good that we had to do that and came out with a win."
Yaqub also came up big for Troy in the third quarter, scoring 7 of his team high 19 points to help settle things down after the Aviators went on their run.
"He brings us a lot of energy," said his coach. "He's leading us in scoring and assists, and he has to do a lot of things for us. He is becoming more of leader on the floor, talking to kids and getting them in the right spots. I have seen a big improvement in that area in the last couple of weeks."
"I'm a senior and have played on varsity for three years, so I have to be a leader," Yaqub said before heading out into the misty night. "I'm not very vocal, but it's something that I need to learn to do. Just get the guys together and tell them we can win the game and just calm them down. That's a big part of my role.
"It means a lot to me to play for Troy High School. I love playing basketball so much and it's been fun even though we haven't had great records. Now we have a new coach and I really think we are starting to come together as a team."
Statistically, The Trojans were 19 of 44 from the floor for 43% while holding Butler to a measly 31% on 14 of 45. Butler was 2 of twelve behind the arc and missed their last nine attempts, while Troy went 3 for 9 from long range. Butler was 12 of 18 for 66% from the line compared to the Trojans 8-10 for 80%, out-rebounded the Trojans 29-26, and had 13 turnovers to those 17 for the Trojans.
While Yaqub was the only Trojan in double figures, he did have plenty of help. Persinger finished with 8, including a perfect 6 for 6 from the stripe, senior Trey Bucio scored 8, including 5 in the fourth quarter, and Ryan McClurg added 7. In all, eight Trojans found their way to the scorebook.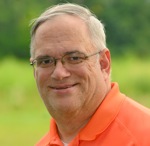 Brian Atkins finished with 9 for the Aviators, who fell to 2-7 and 0-3 in the GWOC North.
Bremigan said it continues to be a growing process for the Trojans.
"We had two weeks off after the Belmont loss, and we gave them about four days and then got back in the gym. We worked on some things, and they were receptive to it. They are doing what we have asked them to do, and that's all you can expect. But you take it one game at a time. We have Tecumseh here tomorrow night and we know that they are a very good team. So we enjoy this tonight, and start preparing for them at 9am tomorrow."
(Edited By Julie McMaken Wright)