Ohio State missed out on playoffs, but they were ready to go against Notre Dame in 44-28 win … Barrett, Elliott lead strong offensive showing … Buckeyes set record with 50 wins in four-year stretch.
The play-calling was daring and creative without abandoning the offense's strength — something fans have been clamoring for all season.
The defense applied constant heat despite being down two stars, which is what you'd hope to see going against a first-year starter at quarterback.
But the most important development in Ohio State's thorough, 44-28 Fiesta Bowl win over Notre Dame actually occurred before the opening kickoff. Despite the disappointment of missing out on the playoff party, the Buckeyes showed up breathing fire.
The talent has never been in doubt. ESPN sideline reporter and draft expert Todd McShay has a dozen Ohio State players getting picked this spring, including five potential first-rounders — running back Ezekiel Elliott, defensive end Joey Bosa, receiver Michael Thomas, linebacker Darron Lee and tackle Taylor Decker.
The question was whether they'd go out with a fury or a whimper. And they played as if they truly cared how they'd be remembered.
Here, then, is their legacy:
The Buckeyes became the first team from one of the five power conferences to win 50 games in a four-year span — going 12-1, 14-1, 12-2, 12-0.
They had two winning streaks of 20-plus games under coach Urban Meyer, who has had four of them in his career. No other coach has had more than two.
They went 4-0 against Michigan and now have knocked off the other traditional Midwest power and recruiting rival.
And, they became the first national champion in the playoff era, finishing last season with consecutive stompings of Wisconsin, Alabama and Oregon.
Yeah, there's no question they belonged on the field with Alabama on New Year's Eve instead of Michigan State, and you can be sure the Crimson Tide were thrilled to be facing the Spartans, whose ample heart couldn't overcome their talent shortage.
But the Buckeyes had gotten over that blown opportunity by the time the Fiesta Bowl began, and they ended on a high note by heaping nearly 500 yards of total offense on the Irish.
They wisely started out by passing on first down to loosen up the defense. Barrett completed darts to Michael Thomas, Braxton Miller and Jalin Marshall for gains of seven to eight yards, putting them in second-and-short downs and giving them a multitude of options on offense.
They drove 80 yards on their first possession for a TD.
As ESPN commentator and former Buckeye Chris Spielman said, "Where has this downfield passing game been all year?"
After getting a short field on their next series, Barrett hit tight end Marcus Baugh for a chunk play and connected with Thomas for a 15-yard score.
Barrett started 7-for-7 and finished 19-of-31 for 211 yards with one TD and one interception (when his arm was hit on the throw).
They also showed some play-calling pizzazz with a reverse to Marshall for 15 yards. And they gambled on fourth-and-inches from their own 30 with a 14-0 lead in the second quarter and made it on a QB sneak.
Their 28 points in the first half were a season high.
The go-for-broke mentality also carried over to the defense.
The Buckeyes were aggressive from the start, consistently bringing extra rushers. A show of hands, please. Who would rather have a pressure defense over those soft formations that give receivers 10-yard cushions? Yeah, me too.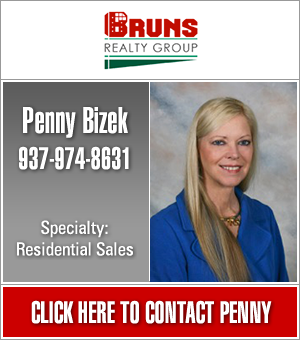 The only blemish came with their lone turnover on the opening possession of the second half. Leading 28-14, the Buckeyes were motoring along when Barrett was hit and picked off. Notre Dame then drove to make it 28-21.
But the Buckeyes responded with Elliott's Fiesta Bowl-record-tying fourth TD — a 47-yard run up the gut. They went back to what was working. Smart.
Ohio State rushed for 285 yards with Elliott getting 149 on 27 carries and Barrett 96 on 23.
Can someone please give them a mulligan for that Michigan State game plan?
Bosa, the projected No. 1 pick in the draft, was dominating early but was called for targeting with 5:26 left in the first quarter when he blasted quarterback DeShone Kizer in the chest with the crown of his helmet. It was a good call and a major blow for the Buckeyes.  Not only did it wipe out an interception by Tyvis Powell with a 14-0 lead, but it also meant Bosa was ejected.
It was an inglorious end to one of the great Ohio State careers. And the Buckeyes were already forced to do without All-American defensive tackle Adolphus Washington.
But the Irish also lost linebacker Jaylon Smith, the Butkus Award-winner who left the game in the first quarter with a leg injury. Call the Bosa-Smith exits a push.
The Buckeyes, of course, could get wiped out by draft departures, but that doesn't mean they won't be a Big Ten contender next season. Barrett will be the best QB in the conference, and while both lines will have to be rebuilt, Meyer and his staff have racked up star-studded recruiting classes.
Want an indication of the talent waiting in the wings? The kickoff team, which is full of pups, was nasty all day. Of the five kicks the Irish returned, they failed to make it past the 13-yard line on four and were stopped at the 17 on the other.
That's a combination of speed, athleticism and intensity — traits that certainly can make up for a lack of experience.
It's your turn, boys.