When I was a kid it was more than just baseball to me.  It was the babysitter, it was entertainment, and it was a daily dose of life's lessons about competition and teamwork.  It was Little League as Little League was intended to be.
By Tony Vittorio
As I write this, I am headed to the Ripken Baseball Facility in Myrtle Beach, South Carolina with my son's 13U Thunderbird Baseball Team for a week long of baseball mixed in with a family vacation.
Let me tell you my story. You see, I grew up on the south side of Indianapolis in a community called Southport. My parents bought a house right across the street from Southport Little League. Southport Little League was a prominent Little League.  Because we didn't have air conditioning back then, I actually woke up to the sound of the crowd through my bedroom window on Saturdays and Sundays in the spring and summer months.  For the kids in our neighborhood and the surrounding neighborhoods, Southport Little League was our home during the summer months.
There were no parents to direct us during the day. We chose teams on our own. If a kid was not chosen on a team then he had to sit out and if he stayed around he had winners for the next game. No feelings were hurt when you had to sit out. You simply had to get better if you wanted to be chosen. And, you did get better because you actually played all day long.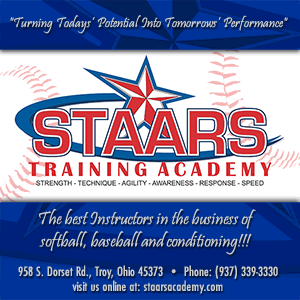 We argued and fought on rules and calls on the field without an umpire involved.  We figured it out on our own. Because we had to figure it out on our own, we were all developing leadership skills, a lost core value for kids this day and age.  Why is this a lost cause?  Because, as parents and coaches, we are doing everything for our kids. We're ALWAYS there to hold their hands.
At Southport Little League we actually went through a skills tryout to be selected on a team through a draft.  You were drafted based on how good you were and if you were good enough you had an opportunity to play up in a higher age group. When you were selected on a team, you practiced three days a week and played two games a week throughout the spring and summer months. Family vacation time had to wait until August. Each game that you played was a league game. If you won your league then you were league champions. If you were league champions then you played the other league champions for the tournament championship. Every game you played meant something.
At the end of the league tournament,  if you were good enough,  you made the all-star team. But, you had to actually be good enough. When you made the all star team, for two weeks, your parents dropped you off at the little league fields for practice Monday through Friday at 9 am and picked you up at 5 pm.  During these two weeks, it was just you, your teammates,  and your coaches preparing to represent your Little League, community, and to win the district tournament.
If you won your district, you were headed to the sectional championship which would lead to the state and regional championship. If you won the regional championship,  you were headed to the Little League World Series in Williamsport,  Pennsylvania. Bottom line, when you lost, there was not another game to be played.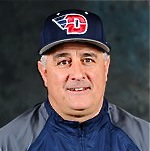 The little league that I was honored to be part of when I was a kid was fortunate enough to play in the Little League World Series in 1984. This was the summer before I was headed to Hanover College to begin my journey of earning my college degree and playing college baseball.  I was able to attend that World Series and watch my Little League compete in the summer of 1984.
There was a reason why we were fortunate enough to play in the Little League World Series. The reason being is because, as kids, we were taught the proper fundamentals associated with the game of baseball as well as the more important game of life…because we had adults that did not hold our hands.  Reality and doing things right were the expectations.  As kids, we were also able to put these fundamentals and core values to use on our own without parents or coaches being present at all times.
I still cherish the Little League Pledge that we had to recite on the 1st and 3rd baselines before every little league game.
Until next time…….
Tony Vittorio, 
Baseball Coach
University of Dayton