Are you like me?  Are you tired of the hype of the Super Bowl…the inane questions about legacies, human interest stories,  and game scheming from the endless "talking heads" that'll cover the event for the networks? Do you wonder sometimes…how many "heads" does it take? 
If you're old enough to remember…do you ever wish for turning back the clock to the early days when Pat Summerall and Ray Scott just came on at 1 pm and said, "Welcome to the Super Bowl", and let's play ball?
This week with columnist Bruce Hooley, we asked three questions…for the kind of debate that many rank-and-file fans no doubt believe about topics being discussed this week, that by the way, in some cases have nothing to do with the outcome of the Super Bowl. 
Without further ado…some things that need to be said:  (Sonny Fulks, Editor)

SF:  Bruce, are you tired already of questions this week about Eli Manning's legacy?  I mean, he's won a Super Bowl.  He might win two.  Is legacy that big a deal?
Hooley:    I get very disgusted sometimes with the laziness of my media brethren. The whole "legacy" thing with Eli Manning is the latest example of that, particularly as it relates to Eli supposedly being the better of the Manning brothers as an NFL quarterback.
I promise you that 32 NFL general managers out of 32 would rather have Peyton than Eli Manning over the duration of Eli's career. It's a batting practice fastball in everyone's wheelhouse to ask now, "Oh, maybe Eli is the best Manning." To that I say, "What color is the sky in your world?"
Peyton's winning percentage in NFL regular season games is .678 (in 208 career games) compared to Eli's winning percentage of .580 (in 119 career games). So Peyton has  played 89 more games and, given his winning percentage, would win roughly one more game for every 10 he plays vs. his little brother.
Granted, Peyton has a 9-10 record in playoff games, while Eli is 7-3, and Eli can take a 2-1 lead in Super Bowl victories if the Giants defeat the Patriots on Sunday in Super Bowl XLVI.
Last time I checked, football was a team game. So to make the respective Mannings playof records about them individually is silly. Peyton's playoff record is under .500 largely because he had to deal with the Patriots' dynasty of the early 2000s. Eli has made one extended playoff run before this season, and he wouldn't be playing now if not for running into a rusty Green Bay offense in the divisional round or if Kyle Williams hadn't fumbled twice in the NFC title game.
Is Eli a good quarterback? Sure.
Is he a Top Five quarterback in the NFL? No.
 Peyton is unquestionably a Hall of Fame quarterback, and he's reached that distinction without a defense as lethal as Eli has had in his corner throughout his Giants' career.
Eli Manning is going to have to win a lot more games before his legacy is anything other than Peyton Manning's little brother.
SF:  My only thought about Eli's legacy, or anyone's legacy, is sort of generational.  When Unitas, Staubach, and Bradshaw were playing their legacy was formulated by their body of work…after their playing days were over.  I think you can say the same for Montana.  They played the game.  They established their credentials, and then the numbers spoke for themselves.
Now, however, you have so many people trying to make a living off creating a legacy through the media that it's hard to decide on what's real and what's contrived.  As you say, all Eli Manning has is some championship success for playing on a good team.    But once upon a time so did Frank Ryan and Johnny Unitas…Staubach.  They all won championships, but they don't talk about them now in terms of legacies.  They were great players, but apparently not good enough, eh?  I guess you have to have a legacy.
SF:  Question #2, Bruce…Peyton's feud with Jim Irsay and the Colts. Have you had enough of that?
Hooley:  Despite all the nice things I just said about Peyton Manning, I am extremely surprised and disappointed by his behavior over the last month. He's not the first athlete to think the universe revolves around his belly button, of course. And I get it — without him, there would be no Lucas Oil Stadium, site of Super Bowl XLVI. But, really, did he think Jim Irsay was going to pay a $28-million roster bonus to him on March 8 when he can't throw a football yet after missing an entire season?
My guess is, Irsay didn't become a millionaire by giving away $28 million to a guy who couldn't do anything else for him. And, no, Manning doesn't deserve that roster bonus for all he's done for the Colts' franchise. He's been paid well for his past service to the Colts.
 I loved it when Irsay called Manning out as a "politician," and chastized him for making the future more about himself than about the Colts. Not many owners have the courage to speak that forcefully, and hence a lot of them get saddled with ridiculous contracts for over-the-hill veterans who can't produce like they did previously (Barry Larkin, Derek Jeter, to name two).
 I'm disappointed in Manning that he chose to do an interview with ESPN yesterday in the middle of Super Bowl week. It tells me he's a lot more about himself than I previously thought. Any team that signs him ought to realize that his neck issues might not be his biggest drawback. They should know, given the past month, that he's more a Peyton guy than a team guy.
SF:  At the end of the day…it's really hard to feel sorry for any athlete whose net worth is $100 million dollars, and growing, don't you think.
Apparently Peyton has no feud with that.  And speaking of "the end of the day", it comes to different athletes in different ways.  If his day is indeed done, as many obviously question now, true professionalism is shown by how you deal with it.   His supporters are saying that he's not being treated like a true professional.  Well, sometimes you have to consider the possibility that you are done.  And the professional way of dealing with that is showing some appreciation for the people who've made you what you are, and understand that you're not going to be what you are forever. It's just "business".  We all have to do that.
Take your legacy, and your $100 million and leave with your dignity as one of the game's best, ever.  No one's ever going to think less of you.  If you stay…no guarantees.  Just ask anyone who stayed too long.
SF:  Bruce, last question.  As a talk show host in an NFL market (Cleveland) how much dissection of the game is necessary, and how much can you stand?
Hooley:  How much can I dissect the game     My idea of entertaining, compelling sports radio differs from the typical breakdown of the game that others offer. I don't think a detailed analysis of the Giants' pass rush vs. New England's pass protection captivates too many listeners. Maybe it would in Massachusetts or New York, but not here. I try every day to find topics that spark something in people's memory banks or make them think in a way they haven't previously. The Super Bowl is more interesting to me when I talk about what makes a great Super Bowl party, or Super Bowl commercial, or bring on a former player who can pull back the curtain on what it's like to experience Super Bowl week.
I think people get into hearing about how much free stuff players are given during the week. What are the perks, like free dinners, free rental cars, etc.? We'll have a discussion this week about which quarterback — Tom Brady or Eli Manning — is more likeable. I don't do, "Who has the best quarterback." I don't know, and I don't care. But the most likeable? That involves a lot of factors that engages a spirited discussion, because it taps into subjective judgments about what people like or dislike. It's a better way for me to engage my audience….and not put myself to sleep.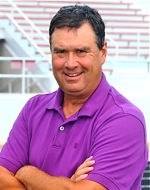 SF:  You know, I still think the best Super Bowls were the early ones where the network just came on at 1 pm and played the damned game…Max McGee, Joe Namath, the "Steel Curtain".  You remember the things that those guys did on the field, am I right?  That's what 100 million fans want, not 8 hours of Rich Eisen.
They have all that "paella" (like the Costanzas on Seinfield) and the party mix, and they just want the party to begin.  Like you say…get to the commercials.  And where I really get turned off is listening to four hours of human interest stories.
I'm waiting for one on "Chad", and they're already wearing thin on his finally making to a Super Bowl as a bit player.  Did you see the one they did this week with Dion Sanders?  What "BS".
Don't be surprised if "T.O" doesn't get in on that action, too…being out of work and with all that debt.  Why didn't someone sign him?  Bigger "BS".
And how about a living room shot of all the Mannings?  It'll be nice to get their perspective on the Super Bowl…and what it would mean to Eli's legacy if he wins.  And if he does win, what about Peyton's legacy?
Can he live on $100 million dollars if he can't play anymore?  I mean, "Hey, a man's gotta' work."
What I want is an expose' on Rachel Nichols, something behind the scenes…maybe she and Wendi Nix (or any of the other 42 sideline reporters) could tell us how they became so knowledgeable on the game of football.  I don't know.  I'm just sayin'!
It wouldn't take four hours!
Follow Bruce on Twitter @BHOOLZ
Email Bruce at hoolz@espncleveland.com
Bruce Hooley hosts The Hooligans from 3-6 p.m. weekdays on ESPN 850 WKNR, Cleveland. He is a former sports editor of the Troy Daily News.