The fuss over Tony LaRussa not picking Brandon Phillips for the All-Star game and comments made over integrity and baseball is simply irresistible.  My thoughts!
I love it.  I simply love it…the comments of Tony LaRussa on Monday claiming that Dusty Baker had insulted his integrity by insinuating that he, LaRussa, had snubbed Brandon Phillips and Johnny Cueto from the All-Star roster because of a standing grudge between the Reds and the Cardinals.
This business of integrity is "dicey" when one party plays it as a trump card in the manner of LaRussa, particularly where baseball is concerned.  I have no issues with his or anyone else's matters or manners away from the game.  But I can tell you…where baseball is concerned integrity usually comes with overtones of history.  What goes around comes around. And those in charge of have memories like elephants.
Mind you, we're not talking about integrity here in the sense of one paying his or her civil debts…of keeping their word or promise to another party.  That's what we normally think about when one's integrity is questioned.  Does one fulfill his legal and moral obligations to someone else?
Sports is another matter.  Integrity for one "is" as integrity by another "does".  Not on a personal matter, mind you.  If a coach or manager owes you $20 dollars I have no doubt about them paying it.  But if they owe you retribution for something you did earlier in the game, or the season, I have no doubt about that debt getting paid, as well, and for the sake of integrity, to boot.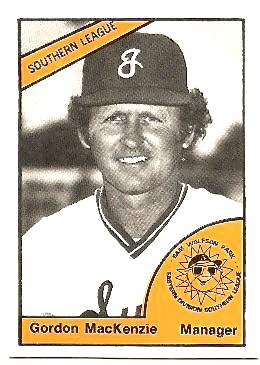 For instance, back in my days umpiring minor league baseball I knew Gordon MacKenzie, a former big league catcher with the Kansas City Athletics, and then the manager of the Omaha Royals, the Triple-A affiliate of the Kansas City Royals.  The Royals at that time had a first-round draft choice named Clint Hurdle that was on the fast track to the big leagues, had been featured on the cover of Sports Illustrated, and who wasn't shy about sharing his magnificence.
Others took notice and a different view of Hurdle's cockiness, and on the first night of the season he got plunked in the middle of the back in the ninth inning of a game in which MacKenzie's team held a commanding lead.  It was obvious, and it was questionable for the fact that a message had been delivered for all to see. 
Fast forward now to the end of the season, and a mop-up series between Omaha and the same team that had plunked Hurdle on opening night, five months prior.  By this time Hurdle was long gone…in the big leagues…but Gordon MacKenzie still remembered.  In the ninth inning of the last game of the season, his pitcher nailed a high-round draft choice of the other team in the middle of the back…just to return the message.  Baseball "integrity" had been served.
Gordon McKenzie was one of the finest men I ever met during my seven years in baseball in terms of personal integrity and for how he treated others, umpires included.  And I have no reason to believe differently about Tony LaRussa.  I knew him, as well, as a manager for the White Sox in both Double-A and Triple-A.  Mackenzie and LaRussa were good people, men of integrity off the field pertaining to one standard, but on the field there was another standard, the baseball standard.  It still exists, governed in no small part by the past. And men like that don't forget.
Was LaRussa's snub of Phillips and Cueto motivated by that August night in 2010, or events leading up to that game in Great American Ballpark?  Only those who were involved…who were there…are privileged to say.  But they know.  Baseball has its own system of integrity, and it's not governed by contracts and incentive clauses.  What goes around comes around.
Like it, or not.