What's it say about a baseball team that celebrates when it doesn't get swept?  We'd all like to know, but here's a few early observations.
CINCINNATI—Let's start with this, full disclosure. I don't travel with the Reds, haven't for years and don't pretend to know the current inner-workings of the clubhouse.
I'm not a Reds fan.
I am a baseball fan, an earnest observer
After nearly 30 years covering the game for newspapers or television stations, it's a habit I can't shake and don't want to.
This season, because of all the optimism surrounding the Reds, I have watched more closely than usual and, like most, I've been largely disappointed with the team: primarily, the lack of hitting and the use of those in the bullpen. Like others, I have questioned manager Dusty Baker's moves in this early going.
Baker strikes me as obstinate, reluctant to change. That assertion needs no corroboration. If you have watched, you know.  Nonetheless, I will offer this. It took him 11 games to shake-up a lineup that was moribund, about as productive as an Angus steer.
The first day (Wednesday) he makes changes: Brandon Phillips to the four-hole, Zack Cozart to leadoff, dropping Scott Rolen to six, they get hammered by the Cardinals, 10-1. The second day (Thursday) it pays benefits, or so it seems: Reds win, 6-3; they come up with 12 hits – a virtual bevy the way the season is going; Brandon Phillips is 2-for-5 with a home run and two RBI; the much maligned Drew Stubbs is 3-for-5 with a home run; and Ryan Ludwick is 2-for-4 with a home run and a double. Plus, Bronson Arroyo throws eight innings of three-run ball, giving up five hits, doesn't walk a soul and strikes out five. Sean Marshall comes on in the ninth and strikes out the side.
Reds celebrate.
What?
Yeah, they celebrate because they avoid a sweep, and do so in a third straight series on getaway day.
They talk about how important this win is Thursday afternoon in spite of the fact that they know the Cardinals have already achieved their purpose, winning two of three, and started the game with major players on the bench.
Did they make steps?
Yes.
Was there a germ of reason for optimism?
Oh, yeah.
Should the most cynical among us be converted?
No.

When a team takes heart in salvaging one game of a three game series, something is wrong. More than anything else, big league ball is a matter of confidence and belief.
Now, they go to Chicago, where they should get well. The Cubs are a paltry pack. It is hard to know what Theo Epstein is up to, but still there are so many questions. And while I am not a Dusty Baker fan, I must empathize with him. He has so few options. This is not a good roster and he, of course, is a party to that.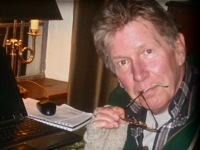 I will offer this thought. Be cautious of those who, at this stage, repeat the tried, tired phrases:
• "It's early."
• "Things balance out."
• "You can't tell anything after 13 games."
I can tell you this from experience. When you travel with the team, when you are a part of its culture, you begin to echo their thoughts even when you have doubts. Your vision can become clouded.
Often, distance is an asset.
Tommy Lasorda once told me: "It's only early until it isn't, and, then, it's too damned late."