With two new coordinators, a daunting schedule and a resume that includes three straight playoffs seasons and zero postseason victories since January 1991, the Bengals open training camp on the practice fields next to Paul Brown Stadium on Thursday, July 24, at 3 p.m., with the pressure of knowing that defending the AFC North Division championship would be nice, but it's not good enough.
Cincinnati – The reward for fans — and the franchise — comes in the postseason. A playoff win or two or three … now that would be sweet. Super Sweet.
Here is your Training Camp Primer as…
Let's get fired up with a Lap Around The Lineup:
QUARTERBACK — The pecking order goes like this: Andy Dalton, Jason Campbell and AJ McCarron. Offensive coordinator Hue Jackson's run-heavy philosophy — he wants a bruising, physical attack — is designed to take the pressure off Dalton, who enters the fourth and final season of his original rookie contract. Dalton set single-season franchise records with 4,293 passing yards and 33 touchdowns in 2013, but he threw 20 interceptions and had no business averaging 37 pass attempts a game. Dalton doesn't have to carry the offense, just manage it … and don't toss the ball to the opponent. Campbell is here to support and push Dalton. McCarron, who guided Alabama to two national titles, gets to learn behind two experienced veterans.
RUNNING BACK— The freaky elusiveness of Giovani Bernard, plus the power of rookie second-round draft pick Jeremy Hill, equals what should be a formidable rushing attack. Cedric Peerman is a special teams guru and roster lock. The big question: Will BenJarvus Green-Ellis be back? His duel with Rex Burkhead will be a roster battle worth watching. The Bengals can save $2.3 million by cutting Green-Ellis, also known as "The Law Firm."
WIDE RECEIVER—A.J. Green, Marvin Jones and Mohamed Sanu form one of the most explosive receiver trios in the NFL. Opponents have to pick their poison. Double-team one and somebody else will burn you. Green is an elite receiver, and the speedy Jones emerged as the clear-cut No. 2. Sanu has the versatility to play the flanker, split end and slot positions, and don't be surprised if he's utilized as a "Wildcat" quarterback. The Bengals exercised Green's fifth-year option for 2015 in April, removing any sense of urgency to strike a deal before the season. The Brink's truck will arrive at Green's garage in 2016. That's when he becomes a free agent.
TIGHT END — With two former first-round picks in Jermaine Gresham and Tyler Eifert on the roster, the Bengals are set at this position. The only potential problem: Gresham missed OTAs (Organized Team Activity) while recovering from hernia surgery, but should be ready for Week 1. Going into the final year of his rookie contract, Gresham should yield more snaps to Eifert, who is a much more fluid pass-catcher than the inconsistent Gresham.
OFFENSIVE LINE — Andrew Whitworth and Andre Smith are rocks at left and right tackle, respectively, and Kevin Zeitler has emerged as a quality right guard. Who answers the bell at left guard and center must be ironed out in the preseason. Left guard Clint Boling is close to being fully recovered from ACL surgery, but guard-center Mike Pollak remains on the shelf with lingering knee issues. The more time Pollak misses, the more opportunities rookie Russell Bodine will get as the starting center. Trevor Robinson is also in the mix at center. If needed, Whitworth could move to left guard like he did last season. That would beef up the interior and open the door for left tackle Marshall Newhouse, who signed as a free agent in the wake of Anthony Collins' departure to Tampa Bay.
DEFENSIVE LINE — Tackle Geno Atkins' snaps will be limited in camp as he continues to recuperate from ACL surgery following the devastating knee injury he suffered in the Bengals' 22-20 overtime loss at Miami on Halloween. Brandon Thompson did a fantastic job filling in for Atkins, teaming with veteran Domata Peko inside. One defensive end position is locked up by Carlos Dunlap, an explosive playmaker who switches to right end in the wake of Michael Johnson's exit to Tampa Bay in free agency. The left end position is a wide-open battle among Robert Geathers, Wallace Gilberry, Margus Hunt and rookie Will Clark. A year ago, the 6-foot-8, 290-pound Hunt was raw. Now he's ready.
LINEBACKER — Don't be surprised if defensive coordinator Paul Guenther unleashes a starting trio of Vontaze Burfict (weak side), Emmanuel Lamur (strong side) and Vincent Rey (middle). Notice there's no mention of Rey Maualuga? With the influx of youth, Maualuga is clearly on the roster bubble because of his inconsistent production. The Bengals can save $2.25 million by cutting him. According to Pro Football Focus, Maualuga missed 14.8 percent of his tackle opportunities in the 2013 regular season, third-worst among inside linebackers. Burfict has risen from undrafted college free agent to Pro Bowler; Rey was a play-making force during Maualuga's three-game absence in 2013; and the 6-foot-4, 240-pound Lamur is drawing rave reviews from the coaching staff after missing all of last season with a shoulder injury suffered in the preseason finale.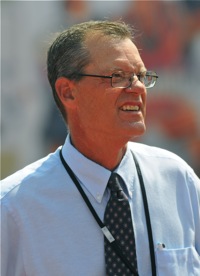 DEFENSIVE BACK — Imagine a roster with five cornerbacks who were first-round draft picks? Yes, sir, the Bengals have the deepest CB corps in the league with Leon Hall, Terence Newman, Adam Jones, Dre Kirkpatrick and Darqueze Dennard. But here's the deal: Hall is coming off his second Achilles surgery in three years; Newman and Jones are about to turn 36 and 31, respectively; Kirkpatrick hasn't lived up to the hype; and Dennard is just a rookie. If Dennard can emerge as the slot corner, Jones would be "freed up" to be the full-time punt returner. Reggie Nelson (free) and George Iloka (strong) are the starting safeties. But safety Shawn Williams, a star in last year's "Oklahoma Drill," will provide spirited competition.
SPECIALISTS — Kevin Huber, Mike Nugent and Clark Harris return as punter, kicker and deep snapper. Huber spent the final three games of 2013 on Injured Reserve after suffering a broken jaw and cracked vertebrae on a dirty, deliberate and illegal block delivered by Pittsburgh linebacker Terence Garvin in the Bengals' 30-20 loss at Heinz Field on Dec. 15. Garvin was fined $25,000. At the time of his injury, Huber ranked eighth in net punting average (40.5 yards). But he's back. Proof that a devastating injury can't keep a good man down.
(Chick Ludwig hosts the "Monday Morning Quarterback" on Mondays from 6-9 a.m. on Cincinnati's Fox Sports 1360 (WSAI-AM). Follow Ludwig on Twitter @ChickLudwig)