There are countless cases of total authority in college sports.  Most end up badly…none worse than it has at Penn State!
CINCINNATI — There are some stories that are so abhorrent, so revolting that they leave you virtually speechless.
Such is the case with Penn State, the entire affair with Jerry Sandusky, the late Joe Paterno and the highest authorities at the university, including past president Graham Spanier, vice-president Gary Schultz and athletic director Tim Curley.
With each passing day, the story grows more tawdry, more disgusting. Now, we learn Paterno and those that bent to his position and power at Penn State, took measures to cover-up Sandusky's crimes in order to preserve the prestige and reputation of the university while doing nothing to aide the victims of Sandusky's deviancy and perversion. In effect, they protected and enabled a predator to maintain their own privileged status, and at a physical and emotional cost to others that is immeasurable.
Sandusky took advantage of young boys at risk, boys who were already vulnerable, boys from troubled homes, broken families; boys who didn't come from a strong home with solid parents. In another time, maybe a better time, his fate would have been worse than jail: maybe a rope, tar and feathers or 10 or 12 men with guns and knives. Who knows what awaits him in jail. No doubt, his punishment awaits. If he's assigned to general population, I give him three months in jail.
His punishment aside, there is a greater issue here. It's the power certain coaches gather in some collegiate communities, power over civil authorities, over campus officials, and it is all because of the money they generate.
Paterno gained this authority. Bob Knight had it at Indiana University. Woody Hayes had it at Ohio State. Adolph Rupp had it at Kentucky. There are countless others and, in most cases, it ends up badly, though not as badly as it has at Penn State. Could there be much worse?
So, what to do? Surely there will be lawsuits.
Certainly, Penn State will be assessed millions, as it should. Surely, it will take years and years for this once proud institution to put this in the past. (Would you send your son or daughter to Penn State?)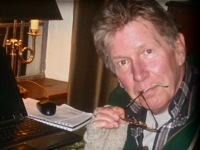 But beyond all this, how about a governing body which oversees collegiate sports, a body with power over the NCAA and one which has no investment in the success of collegiate sports or any institution under its purview.
Though I see the need, I don't see it coming. There is too much booty, too much money involved out there to truly police an industry – and that's what it is – that needs policing, especially now, especially in the sordid light and sadness of all that has taken place at Penn State.
Paterno's motto at Penn State – and for 46 years – was "Success with honor."
Is there anything worse than deceit?
Note:  Want to read more Greg Hoard.  Check him out at his website, www.greghoard.com.