If you're not in the habit of thinking Newton and baseball in the same thought, first-year coach Jordan Kopp is thinking exactly that, with a chance Friday to re-write some school history.
Pleasant Hill, Oh – Let's be honest.  The Newton Indians are not likely to be favored Friday when they meet the Russia Raiders in the Division IV district baseball final at Springboro High School.
There is the obvious question as to how they match up, man to man, position by position, with the team that just knocked off Lehman Wednesday in ten innings.  And Lehman was the #2-ranked team in the state.
But hey, the Indians ARE 21-2 by way of record, ranked #3 in the state's final poll, one spot behind Lehman, and in the mind of first-year coach Jordan Kopp, they have enough starting pitching and skill at some key positions to give anyone a game on a given day.  And let's face it…21-2 means they've had a few of those given days.
But for the sake of history, there won't be many who think of Newton and district titles in the same thought come Friday.  Long known as a school that favors its basketball, it's been a long, long time since the Indians were actually relevant in terms of being baseball title contenders.
"I think the last district title was in 1995, when Shawn Landis was playing here,"  said Kopp this week.  "He was a great player that went on to play at Miami, and I think he was actually ranked it the top 50 players nationally.  Anyway, they had some great talent back then, but it has been a long time."
Kopp took the coaching reins this spring after three years working under his brother Nathan, now the athletic director at Xenia.  And if their brilliant record surprises you, it doesn't surprise the Kopps (plural) at all.  The Indians are hardly the odd man in for Friday's district final.
"This is our fourth year here and we've had some good records.  But I think we've actually been building towards this year," says Kopp, who played on Bethel's 2006 Division IV finalist team that lost to Newark Catholic.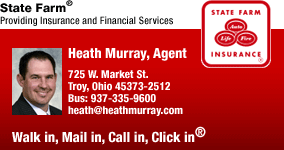 "We've been building towards a 20-win season, towards competing for the league, and this is probably the best record we've had in 20 years.  We finished second to Tri-County North in the league this year, but the momentum has carried over to tournament time and we continue to compete well.  Our senior class been with us since year one and it shows.  We've got four or five who start and they really lead us."
They also have some impressive, individual talents.
"Treg Jackson and Cole Weaver have been outstanding for us on the mound,"  says Kopp, emphasizing the importance of pitching.  "Jackson is a lefthander with very good command, and Weaver is righthanded and throws harder.  Rhett Gipe is our catcher and he's the best catch-and-throw catcher in Division IV, I'm sure.  Tremendous arm and he's hit 90 mph on throws to second base."
There are those coaches who are offended when asked if their goal is a long-term vision, in deference to taking one game at a time, one week at a time, and dwelling on the here and now.  If you look too far ahead that day may never come.

Kopp, though, is a visionary, looking at the future as a motivation to build (or rebuild) what once was a proud tradition in the 45359 zip code.
"When we came in here (Nathan and Jordan) our goal was to put Newton baseball back to where it was back in the 90s.  When I was in high school – when my brother was in high school – back in the late 90s they were really good.  They were winning district titles, they had kids like Shawn Landis that were playing for Frosty Brown on Troy Legion, and we wanted to put Newton baseball back on the map.  Thankfully, our administration has really supported that.  From the superintendent on down, they've given us whatever we've needed.  The support has been fantastic."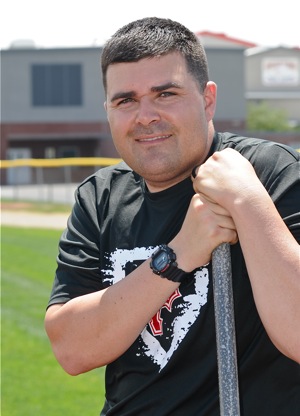 His own near-championship experience from 2006 is still near and dear in his mind.  As that Bethel team captured the attention and imagination of Miami County baseball back then, so too, he hopes, his Newton Indians can extend their season at least for another week with a win Friday over Russia.
"The kids are very excited,"  he says.  "They know that Russia is a very good team and we're just trying to keep things as normal as possible.  We'll have 'em in on Thursday for some hitting and talk about the same things we do before every game.  When I played back then the districts and regionals were just another game.  I really didn't realize at the moment how big a deal it was.
"Now a lot of people show up.  It was packed last night at Duke Park for the Troy Christian game, and the kids played really well and responded to that.  Friday we'll just remind them that if we execute like we always do – get bunts down and move guys over – and play good defense we'll give ourselves a chance to win."
Without a question they have a chance, whether you've heard of them or not.  That's the beauty of baseball.  As Kopp says, if you pitch, if you execute and play defense, you can make (or remake) history.  He's writing a new chapter at Newton.
Nothing odd about it!