Not only did the Bengals lose a shot at clinching the AFC North title, Andy Dalton is out for now…Worse yet, the Steelers still know how to tame these cats.
CINCINNATI—The Steelers, always it's the Steelers.
No matter the circumstance or what's on the line, they just have a way of getting to the Bengals, getting under their skin—into their heads—and when it's done, more often than not, they walk away with the game, and that look every Bengals fan has seen over and again.
"Gotcha," it says. "Gotcha, again."
That's the way it was Sunday afternoon at Paul Brown Stadium. The head games started during warm-ups—pushing, shoving and name-calling—and for 60 minutes they went after each other with everything they had, and when it was all said and done, the Bengals lost the game and quite possibly their quarterback for the remainder of the season.
Andy Dalton left the game after the Bengals first possession and spent the rest of the day on the sidelines with his right hand in a cast.
"There's a fracture in there," he said, following the game. "I'll see a hand specialist tomorrow and we'll go from there…Other than that, I have no idea."
Dalton's injury came on the play that arguably settled the game. On the opening series, Ben Roethlisberger took the Steelers through the Bengals defense with impressive precision, 80 plays on 11 plays capped by DeAngelo Williams' touchdown from the five.
After a penalty nullified Brandon Tate's return to the 37, Dalton took the Bengals to the Pittsburgh five-yard line, where he attempted a shovel pass to Jeremy Hill. But Stephon Tuitt broke through the line, grabbed the ball like he was picking up a loaf of bread. Dalton attempted to tackle the 6-foot-7, 313-pound Tuitt and jammed his thumb into the defensive end's leg.
"That's all there was to it," Dalton said. "He made a great play for a big guy, getting down low like that and getting the ball."
With Dalton in the training room, the Steelers launched another scoring drive, this one ending with the first of Chris Boswell's four field goals: 42-, 47-, 45- and 31 yards.
The Bengals were forced to go to back up quarterback A.J. McCarron, who made an immediate impression with a 66-yard touchdown pass to A.J. Green.
Meanwhile, the sparring and trash-talk continued on the field. Both benches were warned. Energy was being wasted on extra-curricular nonsense. The hitting was fierce. Tyler Eifert was out of the game because of concussion protocol.
By halftime, Pittsburgh was up 16-7 and Cincinnati was in deep trouble. McCarron was out of his depth. After the game, he was asked how many plays he had run with the first team during practice. "Zero," he said. "None."
The second half opened with evidence of McCarron's untenable situation. He was picked-off by William Gay who took it 23 yards to the end zone. It was 23-7 Pittsburgh.
Cincinnati had started the day with a chance to clinch the AFC North. That wasn't happening. Players were going down like dominoes—dinged and dazed—but the nonsense, all the alpha-dog woofin' and barkin' kept right on coming.
When Steelers running back DeAngelo Williams scored his second TD of the day, it was 33-13 Pittsburgh and the seats at Paul Brown Stadium were giving way to those at the bars that line the riverfront.
McCarron was picked off a second time—this one by Robert Golden—but he offered some hope with a five-yard TD pass to Rex Burkhead. However, this came during trash time, and so much of what had preceded this game was on lost on the wind.
All week long, the Bengals talked about how physical this game would be. All week long, coach Marvin Lewis cautioned against an "over-reaction" to the excesses that can mark a rivalry game.
"Poise. That's the key to this game," he said. "We have to keep our composure and our poise on both sides of the ball, but especially on defense. We can't put ourselves in the position of giving up free yards, putting ourselves in bad situations…It will be a tough football game…hardnosed…but we have to be smart and play smart."
The message seemed to have hit home, at least in some quarters.
"These are the Steelers," said defensive lineman Wallace Gilberry. "Everybody knows what this is about. As a defense it's about intensity and energy, flying to the ball – making our selves known out there, but being smart about it.
"Seems like this game just keeps getting bigger and more important each year, and each year we know what it's going to take and what's it's going to be like. Ain't no soft touch."
As Sunday afternoon was turning to evening, there were more words about the physical nature of Sunday's game—the taunting, the strutting, late and lamentable hits, penalties produced by frustration—and how that single factor often plays into the outcome.
"It's not football," said Lewis, his frustration plainly palpable and visible. "We have got to play football. I don't think one side or the other was more responsible than the other, but like I said, 'It's not football.'"
Green sat at his locker clearly disappointed with the nature and the outcome of the game.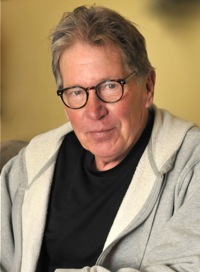 "I just go play my game, man," he said. "I don't talk. I don't get in to all that stuff off the field. At a point, you can't fight on the field so why get into it? Just go out and play. Let your game speak for itself. Don't get into all that other stuff. That's when you start making stupid plays, stupid mistakes."
The Bengals are now 10-3, and losers in three of their last five games. Still to come, San Francisco and Denver on the road, and the season finale, Baltimore at Paul Brown.
And here, once again, was Marvin Lewis with a frequent message. "We will learn from this," he said. "We have to learn from it."
Some times the lessons are so simple, yet so hard to put into practice.