While all signs indicate the Bengals have finally found their way, the Browns seem lost in the wilderness and condemned to a uniform befitting their blundering ways. Though they did do one thing correctly in an otherwise dreadful performance.
Cincinnati—There was a time when the Bengals and Browns was a blood match. They called it "The Battle of Ohio". Those days are gone.
Sunday's game at First Energy Stadium was an onslaught. The Bengals came with a genuine ground attack and an aerial assault. Their lines were impenetrable and aggressive.
The Browns were throwing rocks.
The outcome: Bengals 37, Browns 3. In their two meetings this season, Cincinnati scored 68 points. The Browns managed 13. The Bengals are now, 10-2, tied with New England and Denver for best record in the AFC.
The Browns are 2-10, going nowhere. They don't appear to have a map or a destination in mind. They are a struggling gaggle now pressed into wearing a uniform more suited for workers at a bad fast-food restaurant.
Give them credit, though. Throughout this thorough shellacking they stuck to their guns, playing third-string quarterback Austin Davis the entire game instead of putting Johnny Manziel in the game.
Of course, you know Manziel: first-round draft pick of singular skill, who prefers parties to practice and already has made as many appearances on TMZ as ESPN.
Even though they were trucked, at least dignity remains alive in Cleveland, and "Johnny Football" had best get his ducks in a row real fast, because Austin Davis has stones.
The Bengals came at him with everything but pitchforks and burning torches and he performed admirably. He passed for 231 yards hitting on 25 of 37 attempts. He was sacked three times (Carlos Dunlap. Michel Johnson and Domata Peko) and hurried nine times.
When the dismantling was done, Bengals coach Marvin Lewis managed a smile. "We came here and did what we needed to do," he said. "We put our heads down and played good football."
The Bengals did not commit a turnover or a damning penalty. They simply picked the Browns to pieces.
"We put our foot on them early and we kept it on them," said Andy Dalton. "In these games, that's what you have to do."
It came down like this:
Second Possession: Dalton connects with A.J. Green for 54 yards. Moments later, Dalton takes it in on third and goal from the three – 7-0.
Third possession: Dalton connects with Green for 23 and then goes to him again for a 23-yard touchdown. The nearest defender wasn't in the same area code – 14-0.
Fourth Possession: Mike Nugent kicks a 44-yard field goal – 17-0. It's not yet halftime. Game's over and Browns players are going down everywhere you look. The Browns trainers had their own little 5K going on. Nugent adds a 40-yarder next time the Bengals get the ball – 20-0.
At this point, one of the announcers in the Fox booth allowed that it would be good for the Browns' morale to score before the half. (For this insight, he gets the big bucks.)
As if on cue, Travis Coons hit a 44-yard field goal that made it Bengals 20, Browns 3 going to the half.
When play resumed, however, it did not look at if Browns coach Mike Pettine or his players had found some new resolve.
Jeremy Hill made it 27-3 Bengals with a one-yard plunge. Dalton connected with Marvin Jones for 21 yards to make it 34-3, and there was the final matter of a 20-yard field goal by Nugent and that was that: 37-3 Bengals.
For only the second time in franchise history and the first since 1975, the Bengals stood 10-2, and the numbers were impressive:
Dalton was 14-of-19, throwing two touchdowns and running for another.
Green caught five balls for 128 yards and a touchdown.
Hill had 98 yards and a TD on 22 carries.
"This is the way we need to play in December," Green said. "This is when it counts, really counts."
"It's a new mentality," Dalton said. "We've been playing very well, and there's some new pieces. For us, we have bigger goals than just making the playoffs."
Through all of this, it was impossible not to be impressed by the Bengals and to wonder just how far they may go this season. Could they continue to play a brand of football that finally washes away the doubt built over years of disappointing seasons?
Still, I could not help but be somewhat saddened by what I watched. It had nothing to do with the Bengals and everything to do with the Browns.
I grew up watching the Browns, when the Browns were the lords of the league, when everything about them signified dignity and dedication, when those classic, simple uniforms spoke volumes on tradition and a professionalism that was unmatched in the league.
They didn't have a name on their uniform or a logo on their helmet, they didn't need them. Everyone knew who they were, and if you didn't know, you found out real fast.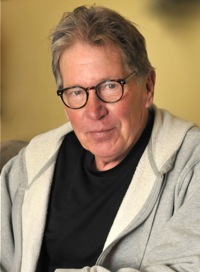 These were the Browns—Jim Brown, Ray Renfro, Bobby Mitchell, Frank Ryan, Vince Costello, Bob Gain and Gary Collins. This was Paul Brown's team. They beat most and always fought to the bell. They were never dismantled—never embarrassed.
No matter how hard I tried to concentrate on today's game, I could not stop thinking about the old Browns, and what they would make of what took place on the field today.
Of course, nostalgia can be a dangerous companion, and often it is best to leave the past to the past. But today it was hard not to contemplate how far one team had come and how far the other had fallen.
There are good days ahead for the Bengals. This is true. I have little doubt about that.
As for the Browns, I don't know. I'm just real glad they left Austin Davis in the game today. Discipline and dignity. Maybe that's a start.