The latest inquiries from those who love good baseball stories, cozy garages, and cigar smoke (and in that order).  Settle back and read…about tattoos, tall tales from guys named "Birdie", members of the Big Red Machine in a soup line, and is Phillips or Morgan the best second baseman?  Something better than the latest White House new release!
From Dave in Beavercreek: Could Matt Latos' success be credited to the tattoos on his pitching arm being a distraction to opposing hitters?
DAVE: No, the tattoos worn by his wife, Dallas, would be more of a distraction. In fact, if you Google her pictures you'll see that she would be a distraction even without tattoos. As for Latos, his fastballs and his breaking pitches are the biggest distraction I can see. If I'm the Reds, I advise my scouts to look for real big right handers covered in tattoos — as long as they can pitch like Latos.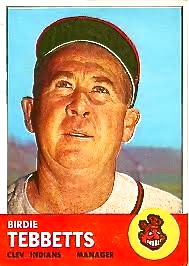 From Jasper in Youngstown: I know you're a Reds fan and an Indians fan, and wondered if you could name the two men who were general manager and field manager for both teams?
JASPER: I know it isn't Jim Bowden. As an Indians fan and a Reds observer, that one is a slam dunk without even looking it up. Birdie Tebbetts was a field manager for the Cincinnati Reds and the Cleveland Indians and Gabe Paul was general manager for both the Cincinnati Reds and Cleveland Indians. Birdie Tebbetts, a major-league catcher before becoming a manager, late became a scout and was one of the great storytellers of all time. Even other scouts, who like to sit around and tell lies, would shut up and listen to Birdie's tales, some tall, some short, as they gathered together.
From Roger in Crown City: Outside of Rose, Bench, Morgan and a few others, did most of those from the Big Red Machine era make enough money in baseball to sustain them for the rest of their careers? I often wonder where those guys are now and what they're doing.
ROGER: Even Bench, Morgan and Rose didn't make enough money to live the life of leisure the rest of their lives. They all continued to do stuff to make money. Bench became an eloquent motivational speaker and did commercials. Morgan became a broadcaster and a businessman and still makes money from the Reds as an advisor and a new car salesman. Rose sells his autographs, does awful commercials and even more awful reality shows. The poor guy just continues to make poor life judgments. Money was not big in the days of The Big Red Machine, which was before free agency. No one made enough money retire on a beach in Bora Bora. Most are like me — still trying to make a buck wherever they can, like on Pressprosmagazine.
From Mary: Hal, why don't the Reds have the "Star Of The Game" (post-game) show on radio anymore? I loved listening to Joe Nuxhall do it for all those years and thought it was one of the most entertaining parts of the game…"rounding third and heading for home."
MARY: Nuxy loved doing that show eary in his career. But they stopped doing it even before Nuxy had to quit broadcasting due to cancer. He became very disenchanted because he had to beg players to show up for the show. When they began making big money, the $50 or the cheap watch they gave for appearing on his show was not enough of a lure. There were times when a player said he would appear but left Nuxy sitting in the dugout with a microphone and no guest because they decided not to sho up. To me that was a gross snubbing of one of the icons of Cincinnati baseball. Nuxhall got very upset over the no-shows and some outright refusals by players to go on, so he quit doing the show.

From John Bucic: Against my better judgment to ask, do you have any reservations about Frazier and Cozart's bats coming around this year? Can they afford to have both in the lineup hitting .250 or less?
JOHN: You should have let your better judgment prevail, at least until August. It is a small sampling right now. As we speak, Cozart's bat has come alive – four hits in one game in New York and hits in six of seven games (9 for 30, .300). He showed last year he can play in the majors, as did Frazier. It is up to Frazier to make some adjustments in his swing, which is a tad long and out of whack right now. But he nearly won Rookie of the Year last season and there is no reason to panic now. As Jim Brosnan titled his book, "The Long, Long Season," it is just that and we should reserve judgment until we have the full report (with apologies to Bill Cunningham).
From Andy: Hi Hal. From the standpoint of impact on the team, who is the better overall second baseman, Brandon Phillips or Joe Morgan (as a member of the Big Red Machine)?
ANDY: Different times, different eras – but oh so similar. Morgan arrived from Houston and was one of the final pieces of The Big Red Machine and was MVP in both 1975 and 1976, the two best seasons in Cincinnati history. Phillips arrived from Cleveland with a bad rep and showed everybody wrong. His impact on the Reds is huge and just like Morgan it shows both on offense and defense. Tell you what. I'll give you first choice and I'll take the other guy and we'll both have big success.
From Joe B: I just watched Aroldis Chapman cough up back to back home runs to the Phillies and see now why the Reds kept him as their closer. You have to have more than one pitch that you can throw for a strike as a starter, and from what you see on television he appears to have little movement on his fastball, except forward movement. What say you? (PS – The bay scallops have been great this spring)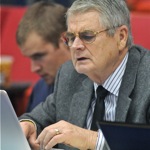 JOE: Say hello to the good guys at Phillip Creek, Barnacle Bill's and Captain Curt's and order some extra scallops in my honor. I'm sure their financial intake is down since I left Sarasota for Phoenix, where they think scallops refers only to potatoes. I've said all along I doubt if Aroldis Chapman could be an effective starter, and not just because he is a one-pitch pony, with some added impact with his slider. That concerns me, yes, but what concerns me more is that there at times, too many times, when he needs 25 to 30 pitches in one inning. How deep into a game will that take him? Not far.
From Bill: The word is that Billy Hamilton is really struggling to get on base at Louisville. Is there inside concern with the Reds that he will eventually hit? And will Hamilton's numbers make the Reds think twice about keeping Shin Soo Choo?
BILL: Since you contacted us, Hamilton went on a bit of streak, getting on base often. But, yes, he has a long way to go. He is hitting .243 and his on-base average is only .303. He has 23 stolen bases in 27 tries. Ideally, you'd like to see Hamilton finish out this year at Triple-A and put up some good numbers. Possibly, he may need another year there. The Reds would love to re-sign Choo, but that would take a multi-year contract with Scrooge McDuck numbers. If Hamilton is ready, they could move Choo to left field and plan Hamilton in center. That's a big, big, big if because Choo's hard-boiled agent, Scott Boras, is going to peddle him to the highest bidder and wouldn't he look ugly in Yankee pinstripes?
From Roger in Ironton: Hal, where are all the Jay Bruce haters now? Love what you write and the way you write it.
ROGER: Thanks, my friend, and please tell everybody we aren't related or that I didn't offer you any cash. We all knew Bruce would come around, at least have two or three streaks where not even Nolan Ryan and Randy Johnson could get him out (because they are too old now). But people panic every year when Bruce staggers through April with Dunn-like strikeouts. Just sit back and enjoy the ride when he gets hot, which is right now. Because we all know there will be more lean times in the near future.