You take the good with the bad…offense versus speed and defense.  When the name Drew Stubbs is mentioned to the average Reds fan, there is no middle ground.
There is no doubt that when Drew Stubbs runs, he is faster than a rumor. And when folks talk about him it spreads faster than a whisper.
If one Cincinnati Reds fan wants to start an argument with another Cincinnati Reds fan, all one need do is say two words: "Drew Stubbs."
And the other fan will say, "Them's fightin' words."
Drew Stubbs is a buzzword in Reds Country and there is little middle ground — one is either for him or against him. Yay or nay. Thumbs up or thumbs down.
It was for, yay and thumbs up for Stubbs recently in Great American Ball Park when his home run on the first pitch thrown by John Axford in the eighth inning broke a tie and lifted the Reds to a 4-3 victory.
Stubbs' detractors say he strikes out too much — 205 times in 604 at-bats last year and 62 times in his first 210 at-bats this year.
His supporters cite cheetah-speed and his defensive prowess as reason to keep him in the lineup.
Stubbs was fresh off the disabled list, his first-ever occupation of the DL, a strained left oblique putting him there.  Before returning to Cincinnati, Stubbs played three games on rehab for the low Class A Dayton Dragons and he was 1 for 10. That was evidence enough for his critics to say, "Keep him out of the Reds lineup, he can't even hit low minor-league pitching."
But he returned for his first game to face the Milwaukee Brewers and contributed a double, a single, a walk, a stolen base and two runs scored in a 3-1 victory. And his fans bleated, "See, we told you so."
The one man who decides on Stubbs is Manager Dusty Baker and Stubbs has his full, unadulterated support, despite the strikeouts. What the Stubbs haters fail to realize, or admit, is that teammates Jay Bruce and even super-stud Joey Votto strike out with almost the same frequency as the long, lanky Texan whose baby-faced countenance looks as if he always played the lead in the school Christmas pageants.
"He brings the one element that we need more of, which is speed," said Baker. "And he also bring an easy element in the outfield on defense. He makes everything look easy out there.
"He has a strong arm and prevents runs," Baker added. "He is like a rebounder in basketball. He prevents that second shot. And he is going to get better — I just know he is going to get better."
The 27-year-old Stubbs, a No. 1 draft choice out of the University of Texas in 2006, is hitting .242 with eight homers, 19 RBI and 15 steals, batting mostly second. Most importantly, he has scored 37 runs
Perhaps the most important number surrounding Stubbs' name is 26-2. That's the Reds' record when Stubbs scores at least one run.
"I'm beginning to see him attack pitches with his legs, which he needs to do because he uses an erect stance," said Baker. "We've been harping on him, 'Use your legs, use your legs, use your legs.' He still has some things to learn, but he is a bright young man. We don't all get it all at once. It doesn't all click in at the same time."
Stubbs is not only thrilled to be back, he was ecstatic after stepping back into his familiar No. 6 with the wishbone 'C' and sticking his nose into Milwaukee's business.
"Everything felt great in coming back, but the best thing s not only getting back in but contribute to the team winning a game," he said.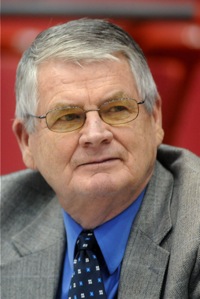 Even if some select few fans don't appreciate him, his teammate do and Jay Bruce said, "It is great to have Drew back in there because he is a game-changer."
To that, Stubbs smiled and said, "Just knowing that you are integral part of the team and a contributor makes you feel good about yourself. Everything you do is worthwhile and I do feel I can bring a lot of different facets to the table — running the bases, playing the outfield, whatever."
Stubbs didn't mention bunting. His critics bemoan the fact that he doesn't utilize his speed with bunts to enhance his average and on-base percentage.
"He has been working on his bunting, but he can't bunt every time as some people would want," said Baker. "They shallow up on him at third, which will make it easier to shoot balls past them once he learns to make more contact. Then they'll have to move back a little bit because he does have some power and it will make the bunts easier for him."
Stubbs put some pop into his snap and crackle in 2010 when he hit 22 home runs and drove in 77 to go with 30 stolen bases. His power lost some wattage last year, only 15 homers, but his legs pushed him to 40 stolen bases.
"He is still in a period of adjustment because this is still only his third full year in the majors," said Baker. "The toughest time in your career is usually the third, fourth or fifth year. One team thinks you are a high ball hitter, one team thinks you are a low ball hitter, one team thinks you are an inside hitter, one team thinks you are an outside hitter. It's all about adjustments.
"Stubbs is going to be all right — there is a lot of talent there, a lot of talent," Baker added.

Hal McCoy's coverage of the Reds on Press Pros is proudly sponsored by the Buckeye Insurance Group, insuring the heartland for 130 years.