When he was alive the late Paul Brown had the correct perspective on the NFL draft.  Now that he's gone, everyone  else,,,in football and the media,,,has made it vaudeville!
Of the NFL draft, I would just like to say this: thank the good Lord it only comes around once a year. I am bored to death, to tears, with the ongoing nonsense. I feel like Willem Dafoe in Platoon, riddled not with bullets but with speculation about nothing known or definitive.
I am appalled that so much energy, so much time and money is spent on a fruitless exercise.
A long time ago, Paul Brown walked along one spring and tugged at the brim of his fedora. "There is only one real question when it comes to the draft," he said. "Can the young man play football? Will he help your team? You go with your sense, and most often you are wrong. No matter what anyone says, it's a crapshoot. You win some, you lose most."
Those were honest words, spoken at old Spinney Field, the Bengals decrepit practice facility, where the Eight Street viaduct dripped decaying concrete on cars and pigeons added to the mess. It was back in the early 1980's on a raw, spring day. That was back when, ever so often, an owner or a general manager would truly speak their mind.
Unfortunately, those days are gone.  Now, there are endless lines of football executives who race to cover their actions, who reel out stats and statements to justify their actions, all of whom know that Paul Brown was right: "You win some, you lose most."
This is all we need to know.
The proof comes in the fall.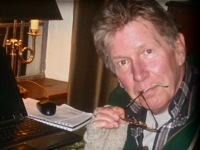 "That's why I like camp," Brown said, smiling with a light in his eye and a smile on his lips. It was years ago when he controlled the team. He was watching the newest bunch of rookies trying to find their way.
"Out there, that's where we find truth," he said. Helmets popped; pads crunched. Men were hurt and tried to hide it. Men delivered blows and were proud to do so.
"There is only one question," he said. "Can they play football? Do they have what it takes?"
He turned around and smiled, looking out from beneath the brim of his hat – a brown felt hat from the 1930's, a hat of dignity and prestige.
"It takes a lot," Paul Brown said.  "What you want are those who are willing to give a lot. That's what you want. Truth is, there aren't many."

Note:  Read more Greg Hoard on his own website, www.greghoard.com