On the subject of athletes…the best ever, and why.  In basketball,  football,  baseball, boxing…the common thread that both unites them, and distinguishes them.
CINCINNATI—There can be no dispute now. LeBron James is currently the greatest basketball player in the world. Consider his credits, his achievements: NBA regular season MVP, NBA Playoffs MVP, Gold Medalist in the 2012 Olympics, MVP of the Olympics, the first person to reach these heights since Michael Jordan.
Is he better than Jordan, I think so, but I won't argue that point, no more than I will argue if Ruth was better than anyone else in baseball. Eras get in the way; time clouds judgment. Numbers in a book conflict with what you see, then and now.
All I know is this, Sunday morning in the Gold Medal round of basketball against Spain, Kevin Durant outscored all others, but it was James who won the game, who took control, when control was at issue and it was James who delivered the goods. He was the man who did what the greats do. He did what was needed. He was unselfish. He was efficient. He was, when need be, spectacular.
I have not always liked this man. I didn't like the way he announced his arrival in Miami and his prediction of multiple titles. But, he was young and youth and promise lead to mistakes. We all should be allowed some. I will allow his. He is phenomenal.
••••
In fact, it started me thinking. Who are the greatest natural athletes I have seen in my lifetime, those who skills are so far beyond others that you are left in wonder.
This, of course, is a debatable issue and I welcome your thoughts, but this is my list:
Muhammad Ali: At his peak, no one could touch him. He said he was "the greatest," and he was the greatest. Not only was Ali a great athlete, he was a political figure who had an impact on the world. I'm quite sure had he chosen to play any other sport, he would have had a similar effect on society.
Jim Brown: The finest running back the world has ever seen, a mixture of speed and strength and intelligence. Brown was doing rope-a-dope on the field before Ali took it to the ring. No one has or does compare to Brown.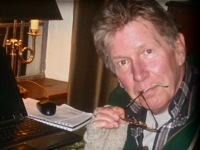 Willie Mays:  What couldn't he do? He had speed and power. He was a clutch hitter, and probably the best center fielder baseball has ever seen. He made the difficult look easy and when it came to grace, he left Joe DiMaggio in the dust.
LeBron James: Possibly the most physically gifted individual I have ever seen. Imagine James as a tight end in the NFL. Is there anyone who could stop him? Is there anyone who can stop him in the world of basketball?
The answer is clear now. The answer is: "No."
Others: What about Jordan? I would include him were it not for James. I believe James is better…I thought about adding Oscar Robertson. Oscar's achievements in basketball were phenomenal. He averaged a triple-double.
But here is where time clouds judgment. I wonder, but I don't know, if Jordan and Oscar played against such difficult competition.
I think not.