His ascendency complete with now an NBA title, what can you say, and how can you rank LeBron James among the elite of past champions?
CINCINNATI — The King now has his crown. LeBron James has ascended the steps to the top of the game.
There will remain critics and challengers. There will be legions who condemn him as a turncoat, a traitor, someone who took his myriad talents and betrayed his home town.
There is nothing he can do about that. He may have regrets and there have been signs that he does, but he did what he wanted to do. He went to a team where he had a better chance to achieve what he wanted – an NBA Championship.
True, it was not a graceful exit. I'm sure if he had all over to do again, he would have done it differently. If he had been a little older, if he had been a little wiser, if he had received better advice, he would have chosen a more discreet, less audacious path of departure.
But ask yourself this: "How often were there times when I would have made better choices, done things differently?" The occasions are countless, and our every act is not scrutinized and evaluated by the national sporting press and every single soul who just happened to turn on a basketball game or see an ESPN report.
Beyond the histrionics that so color his reputation, and have turned so many against him, he has achieved, proven himself among the greatest NBA players of all time. That's irrefutable.
I'm not a "stats" guy. I cling to the theory of Jim Murray, the late great columnist of the Los Angeles Times: "It's not stats," he said. "It's the stat."
In LeBron's case the stat is what he has done in the playoffs (22 games heading into Thursday night's Game 5 in Miami): 30.5 points per game, 9.7 rebounds, 5.3 assists and 42.7 minutes per game, and beyond that – no one can stop him, and he can stop anyone, guard any position: point guards, strong forwards or post players.
Is he likeable? No, not necessarily. When it comes to personality, he's no Magic. He's no Jordan or Barkley or Shaq, though I think he's making an effort to be more humble.
The fact remains, you don't have to like him to respect him, and it's time we give him his due. LeBron James is a great basketball player and a great athlete.
In fact, I will go this far. I believe he is one of the most talented, gifted athletes of all time, at least in my lifetime. I have thought about this a lot, turned it over in my head more times than I can count.
The most gifted athletes I have ever seen in my life are these: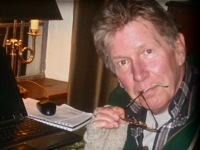 1) Muhammad Ali, strength, brains, agility, speed, endurance – a man who changed his sport.
2) Oscar Robertson, talk all you want about Jordan, anyone else in the NBA, no one came close to Oscar. The man averaged a triple-double and did it with seeming ease.
3) Jim Brown, speed, strength, intelligence, determination. He was a Hall of Fame running back but he would have been a Hall of Famer at any position he chose to play.
And 4) Willie Mays, grace, speed, style, substance, power. There was nothing he couldn't do. Mantle was king, until Mays showed up at the castle.
LeBron is showing up at the castle.
*  Read more Greg Hoard on his own website…www.greghoard.com