Miami East's smothering zone made it tough for Covington to get a shot, let alone score as the Vikings rolled to their fifth straight Cross County Conference win.
Casstown – The good news Friday night for the Covington Buccaneers was that they made seven three point field goals. The bad news?  That's about all they made.
The Miami East Vikings held the Buccs to a measly two field goals inside the arc and rolled to an impressive 59-29 win at Miami East high school.  The Vikings improved to 11-1 on the season and remained perfect through five Cross County Conference games.
"I'm very pleased with the win tonight," said Vikings coach Allen Mack after picking up his 325th career win on the Viking bench.  "It was great execution on both ends of the floor, especially in the first half.  We shot 57% in the first half, missed one free throw and had one turnover.  We did a great job on defense, which led to some opportunities on the offensive end of the floor."
Covington coach Matt Pond knew his young team was up against long odds.
"A good team on their home floor that shoots the ball very well.  We had good patience early, but if you don't score in that situation, you can get in a hole pretty quick.  That's what happened."
East led 17-8 after a quarter, then outscored the Buccs 16-3 to break the game wide open.
"Their zone was pretty tight, but we shot it well from behind the arc and that loosened it up a bit," said Mack.  "It makes it tough to defend when you can score both inside and out. It was a total team effort and hopefully we can continue that as we hit the second half of the season."
Connor Hellyer hit three treys in the first half for the Vikings, while A.J. Hickman and first time starter Ryan Haney also hit from behind the arc.
Hickman said the first half of the season has been fun for a group that suffered 21 losses the past two seasons.
"I think we are doing pretty well.  Brandon (Brandon Mack) just went down, he is pretty sick with mono, but we are a real experienced team.  We start three seniors and two juniors.  This is my fourth year, it's the third year for the other two seniors, and it's Damien's (Damien Mackesy) second year starting.  I feel real confident in this team.  We should be able to make a run."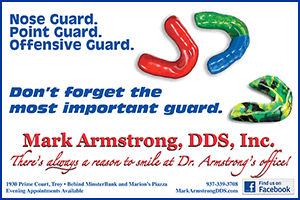 The Vikings had great balance, led by Hickman's 17 points.  Hellyer finished with 15 and Mackesy added 14. The Vikings finished at 56% from the floor, out-rebounded the Buccs 25-9 and forced 15 Covington turnovers.
Mack said the Vikings are playing well at an opportune time with a road-trip to Bethel on the horizon next Friday.
"We are approaching a tough stretch.  We have a full week of practice this week, but then we play Friday, Saturday, Tuesday and finish off at Tri-Village.  Bethel has been playing well, and will be ready to play at their place after we upset them last year."
Hickman said he and his mates are taking things one game at a time, but…
"We are definitely looking forward to playing Tri-Village in a couple of weeks.  Everyone has that game circled because they beat us the last two years.  It's pretty much the same two teams as last year except they lost one starter.  Going to their place, it should be a really good game."
It was another long night for the now 3-9 Buccaneers, but Matt Pond said there were good things in the loss.
"Our effort.  Our resilience.  We are young and somewhat inexperienced, and we are going through a tough stretch right now.  Our kids show up every night.  We play a heckuva schedule and we have no excuses. We'll show up tomorrow and compete against a very good New Bremen club. I thought all of our kids contributed something positive tonight"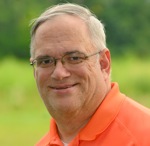 And Mack likes what he see from his team, despite a lack of depth.
"So far, it's been next man up.  Some of our young guys are getting experience and really starting to contribute. Ryan Haney made his first start and played great at the point tonight.  So it's a little bit of a concern but I'm confident the guys we have are going to step up and play well for us."
Certainly the case on this night…for a defense that never rests!
(Edited by Julie McMaken Wright)