Andy Dalton played like a leader, Jermaine Gresham played like Jimmy Graham,  and Jeremy Hill ran like a future star in the Bengals' surprising, turnaround win over the Saints in New Orleans.
CINCINNATI — From jeers to cheers. From nadir to zenith. From the outhouse to the penthouse.
That describes the path traveled by quarterback Andy Dalton and the Cincinnati Bengals from Week 10 to Week 11 in the NFL.
Dalton followed his career-worst game 11 days ago with his highest single-game passer rating as the Bengals rebounded from that horrible Nov. 6 loss to Cleveland on national TV with a resounding 27-10 victory over the Saints at the Mercedes-Benz Superdome in New Orleans, La., on Sunday.
Dalton completed 16 of 22 passes for 220 yards, three touchdowns, no interceptions and a career-best 143.9 passer rating as the Bengals (6-3-1) clawed back into first place in the AFC North Division. The Saints dropped to 4-6 with their second straight home defeat and now share first place with Atlanta in the lowly NFC South Division.
Dalton was vilified by the local and national media after his historically poor performance in a 24-3 loss to the Browns when he completed just 10 of 33 passes for 86 yards and three interceptions and a passer rating of 2.0.
According to STATS, Inc., it was just the fifth time since 1960 a quarterback had posted a passer rating of 2.0 or less since 1960 in games with at least 30 attempted passes.
But he righted that wrong with arguably the finest performance of his four-year career on Sunday when everything he touched turned to gold. He tossed touchdown passes of 1 and 12 yards to tight end Jermaine Gresham, and completed the scoring with a 24-yard strike to wide receiver A.J. Green.
Green caught six passes for 127 yards, good for a 21.2-yard average; rookie tailback Jeremy Hill erupted for 152 yards on 27 carries (5.6); and the much-maligned Bengals defense came through with a goal-line stand and held the Saints to 75 rushing yards on 26 attempts, a 2.9-yard average.
"This is a week to week league," Dalton told the media afterward. "You play bad one week, everybody wants to run you out (of town). You play better the next week, everybody loves you. Consistency is the big thing. We had a really good week of practice. We've got to have another one and continue to finish the last half of the season strong."
Green, a perennial Pro Bowler, missed four games this season with a sprained right big toe. But he's healthy now and so is middle linebacker Rey Maualuga, who made his presence felt after missing four straight games with a hamstring injury. Maualuga generated two tackles for loss among his three solo stops.
Hill, a rookie second-round draft pick, turned the Superdome into his personal playground. And why not? He's a Baton Rouge, La., native who played his college ball at LSU. Two of Hill's Bengals teammates — left offensive tackle Andrew Whitworth and wide receiver James Wright — also played at LSU. Yes, you can go home again … and win a football game.
Hill erupted for a 62-yard run that led to Mike Nugent's 42-yard field goal on the final play of the second quarter, giving the Bengals a 13-3 halftime lead.
"That's what we expect from these guys," Dalton said. "It's good to have A.J. back making big plays. We've just got to keep that going. You just never know what's going to happen in this league. Our focus is on the next six games. We're in a good position."
There were two huge turning points in the game. The first came in the second quarter when the Bengals, nursing a 7-3 lead on Dalton's 12-yard TD pass to Gresham, turned up the defense for a goal line stand.
Saints quarterback Drew Brees engineered a 17-play, 75-yard drive to the Bengals' 1-yard line. After Mark Ingram failed to reach the end zone on a pair of inside runs, the Saints decided to go for the TD on fourth down. Operating out of the no-huddle, shotgun formation, Brees tossed an outlet pass in the right flat to fullback Erik Lorig and Maualuga stoned him for a 1-yard loss.
"We knew they were gonna come out and hurry-up and try to make something happen, something fast and quick," Maualuga said. "We came downhill and stopped the play.
"That gave a spark to our offense and a spark to our defense. It gave us confidence that we can come out here and stop a high-powered offense. We beat a very, very good team. It feels good to win. We're just going to enjoy this win and move on to the Texans next week.
"It's all about hard work and dedication and what we need to fix. We'll get it done. I'm just excited to be playing with my brothers and my teammates."
Bengals head coach Marvin Lewis said that sequence of plays on the goal line gave the team confidence on both sides of the ball.
"When we made the red zone stop and the goal line stand, that was a key part of the game," Lewis said. "We were able to control the football big time in the first half. We got field position going in the second half. And that made a big difference.
"We had to get better in the run game (on defense) and Rey was a big part of that. His presence and his ability, both mentally and physically, showed up out there."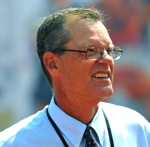 Fast forward to the fourth quarter. With the Bengals leading 20-10, they faced third-and-18 at their 12-yard line. They needed a big play and got it when Dalton found Green deep down the right sideline for a 38-yard gain to midfield. Four plays later, Dalton hooked up with Green for a 24-yard TD and 27-10 lead. Coffin nails.
Slowly, surely, the Bengals are getting healthy. They got Green and Maualuga back. It won't be long before tailback Giovani Bernard (hip) and linebacker Vontaze Burfict (knee) return to the lineup.
 "I can't wait for (Bernard) to get back," Hill said. "It's just going to open my game up even more. I'll stay fresh and won't get the bulk of the hits and I'll be able to go in there and do my thing. I definitely can't wait for him to get back.
"We did a great job of bouncing back after last week's loss. You can just see the camaraderie going on, especially after we (offense) make a big play and they (defense) make a big play. I think that's what was missing last week when we played Cleveland. If we can get that back and we can get the trust within each other, we're going to be a tough team to beat."
(Chick Ludwig hosts the "Monday Morning Quarterback Show" on Mondays from 6-9 a.m. on Cincinnati's Fox Sports 1360 (WSAI-AM). Follow Ludwig on Facebook and Twitter @ChickLudwig)