Fifteen seeds don't beat two seeds, and yet they do.  I've learned the hard way…how to eat crow and lose five dollars, when five dollars actually meant something!
CINCINNATI — So, now, I'm utterly and thoroughly convinced.
The sole purpose of the NCAA Tournament is to serve as an annual reminder of human fallibility. Yes, here I am, once again, bearing witness to the death of a bracket.
Norfolk State over Missouri?
Come on. This goes beyond the unexpected, which, of course, I expected.
Lehigh beats Duke?
This is a higher power at work. Or, possibly, the work of some arch villain: Lex Luthor, Doctor Evil. Fifteen seeds don't beat two seeds, and yet they do.
Vanderbilt loses to Wisconsin. John Jenkins, who hit more three pointers than anyone in the country (134), misses a wide-open look as time runs down and the Commodores fall, the same team that beat Kentucky in the finals of the SEC Tournament.
Fallibility.
That's the lesson and it stretches in many directions.
Gonzaga throttles West Virginia, by 18 in the first round. Surprising? At first, maybe, but if you think about it and check the record, it's not surprising at all.
Bob Huggins has taken his team to the tournament 18 years. His teams have made the Final Four twice and the Elite Eight twice, but in 12 of those 18 years his teams have lost in the first or second round. His teams can beat you up, but he can't, or won't, make adjustments during a game.
Being stubborn separates good coaches from great ones. (Pardon the digression.)
So, let's recap.
Norfolk State beats Missouri and then loses to Florida by 34.
Lehigh beats Duke and then losses to Xavier, a 10-seed, by 12.  Cincinnati beats Florida State, which beat Duke and Carolina twice this season. Could it be they are for real? Could it be the seeding committee has no more idea than we do? Does Mick Cronin finally receive the respect he deserves?
UC and Cronin are gaining favor.
Our friend, Chick Ludwig, predicts a Final Four that includes: Kentucky, Michigan State, Cincinnati and Carolina. The "Chickster" says UC will beat Carolina. (I wonder what he's drinking?) He says Michigan State beats Kentucky. He picks the Spartans to win it all. "Michigan State's two victories over Ohio State convinced me the Spartans are the best team in the nation."
Who the heck knows?
This is what makes the tournament so maddening. It's also what makes it so great, perhaps the most compelling and enjoyable sports event on the calendar.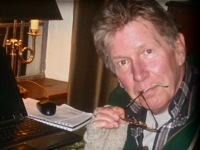 Oh, I've still got some teams alive: Kentucky, Ohio State, Michigan State, and Carolina. But, my champion, Missouri, is out, and so is Florida State. So I'm back where I always am in March, dining on a familiar dish. That would be crow. It's not so bad actually, kind of an acquired taste, like scotch. And, I've had a lot of time to acquire the taste.
Back in 1966, I had five dollars in my pocket and bet it all on Kentucky beating Texas Western. I was full of myself, convinced UK, Adolph Rupp and his "Runts" would trash Texas Western. I bet all I had. "The Wildcats will win by 20 or more," Buff Gardner took the bet. His uncle, Charlie Kimble, was a gambler and Buff knew about odds and spreads. I didn't.
Texas Western beat Kentucky, 72-65. Don Haskins was the coach.  Bobby Joe Hill and Willie Worsley led the Miners. "Rupp's Runts" couldn't keep up. It was a game that left a lasting mark on basketball. It was an historic game, one that changed the world of college basketball. That night the game was changed.
In retrospect, it was a fine time to eat crow and lose five dollars, when five dollars actually meant something.
Since then, "crow" goes down easy. These games, and all that transpires, it's just fun, pure fun.

Note:  Read more of Greg Hoard on his website, www.greghoard.com