They played as they've prepared all year long.  Nothing left to chance – attack, defend, and play with confidence.  New Bremen displayed it all in a straight-set sweep of Monroeville to capture the 2022 Division IV volleyball title.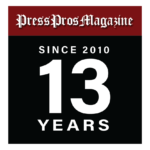 Fairborn, OH – The New Bremen Cardinals won their third OHSAA volleyball title in six years on Saturday, sweeping Monroeville, 25-17, 25-23, and 25-21 in an almost picture-perfect setting at Wright State's Nutter Center.
The partisan Bremen crowd outnumbered Monroeville's nearly three to one, and understandably.  New Bremen is just a 40-minute drive up the road.  Monroeville is in Huron County, about 40 miles from Lake Erie.
Nearly 3,000 of those Bremen and MAC fans showed up to watch, and Diana Kramer and her 2022 Cardinals gave them what they came to see — execution, aggressive play, and a confidence in the face of stress and failure that belies the age and experience of all but a select few teenagers.  In short, the Cardinals looked like a team that had been there before, done it before, and in fact…they had.  It marked their third title since 2017, and their fifth trip to the state's final game in six years.
"They're tough,"  said Monroeville coach Kendra Snook.  "They have so much experience on this stage compared to us.  They're a powerhouse.  Diana and I are friends, and we had a picture done together before the match with our kids — our own kids.  I respect her and the culture she's built.  Her kids are bigger than us, they're more experienced than us, and they've been in state championship games before.  Our hitters are young — one senior, three freshmen, and a sophomore out there.  But our kids are tough, and we were going to make them earn every point they got.  Even though we didn't win, I was proud of how we played and I know we made them earn it."
The Cardinals' mantra for the 2022 season has been the phrase, Why Not Now…Why Not Us?  And Saturday they combined serve, serve-receive, hitting, defense, and just plain cool under fire to make good on that question.  Indeed…why not now?  And why not us?"
Statistically, it wasn't one to compare with Paige Jones and her 47 kills in the 2017 semi-final, the Cardinals' first of their three titles.  But this is not that kind of team. Jones was an outright star that carried the Cards back then.  The 2022 edition is much more a factor of the sum being greater than the part.
Olivia Heitkamp led Bremen in kills Saturday with 19.  Libero Abi Powers led them in digs with 18.  Melina Schrader, the diminutive sophomore who Kramer calls, "an unsung hero," chipped in 30 assists.  You combine all those things, with help from Amelia Dammeyer, Keiria Steininger, Rianna Paul, Megan Reinhart, April Baker, and Mary Rindler…and you have a pretty clear picture of how New Bremen won the 2022 title.
"It's just amazing, very humbling,"  said Kramer afterwards.  "It's a great time to be a Cardinal.  You look up in the crowd today and the whole community is here.  And as I said the other day, they're here because of the name we have on our jerseys…New Bremen.  We won a title today, but the community of New Bremen won today, too.  The energy in our town is just unbelievable, from the youngest to the oldest.  Our football team is playing tonight and we'll all be there, too, cheering them on."
To Snook's words about her young Monroeville team, they gave as good as they got.  The Eagles pressed New Bremen at times, but Kramer always had an answer, and a calming message, in the timeout huddle.  Three times after suffering five-point rallies, the Cardinals came out of the timeout to flip the script, going on a rally of their own.  Volleyball is funny that way…a game of momentum.
"We talk about confidence a lot,"  reminded Kramer.  "How some people say they feel confident.  But we are confident.  That 'feeling' of confidence can go away when something bad happens."
Monroeville overcame an early deficit in the second set to take a two-point lead midway through the set.  Kramer called a timeout, steadied things, and got her point across in one of those rare moments when she's not the biggest cheerleader on the sideline.  The Cardinals came out, hit three great serves that handcuffed Monroeville, and proceeded to take eight of the next 10 points to win the set, 25-23.
In the third set, New Bremen jumped out to an eight-point lead — twice — only to see Monroeville whittle away and close to within four points.  Again, a timeout, and that certain look from Kramer that coaches get when they need to remind their team that the title is just a couple of points away.  And voila'!  The Cardinals scored the final two points in rapid fashion to secure the match, and the championship.
OHSAA media man Tim Stried claimed it was the 147th team title for the MAC during the trophy presentation.  And to a girl…you could tell that it was as special to Kramer and the Cards as the first was to whoever won it back then.
"It hasn't been that easy.  We've had some tough times,"  Kramer smiled.  Her star returning player, Mia Schmitmeyer missed the entire season with a serious knee injury.  Saturday, as match point approached, the student section, in unison, requested her presence in the lineup…out of respect for her talent and commitment.
"Thought about it, but I don't think her surgeon would have appreciated it,"  said Kramer.
But the supporting cast all handled their roles, and their commitment to why not now, and why not us?  After six years, it's expected, and no one seems to mind.
"We have a different mindset than other teams,"  adds Kramer.
Indeed they do.
"Today was unbelievable,"  said Melina Schrader, that 'unsung hero' who just quietly goes about her work…and ends up having 30 assists to show for it.
"It's hard to put into words," she said. "This is what we were prepared to do.  It's amazing."
Teammate Olivia Heitkamp helped her humble-to-a-fault teammate out.
"She does everything," Heitkamp said. "She's like a little leader out there.  In the huddle, she's a leader.  On the court…it's the little things she does.  She knows that she's really good, but she appreciates that her teammates are always going to help her out."
Why not us, eh?  Not just for the sake of winning, but in the manner in which they do it.  Opposing teams respect New Bremen as a standard of Ohio volleyball now, whether you're Paige Jones or Melina Schrader.  They've  all learned volleyball the same, and how to handle success with humility.  It's not just words…they WILL all be at the football game on Saturday night, cheering the Cardinals on.
Winners now of three state titles, New Bremen epitomizes what a MAC coach once said: "When you win a title, you're a member of the club.  But when you win three or four, well then you're in a different club – almost legendary."
Diana Kramer appreciates her standing, for sure, but prioritizes it somewhere beneath her family, her kids and her commitment to enduring the tough times she's been through.
Asked what she'd be doing different this weekend, she thought about it. "I'm going to sleep…spend more time with my kids…and just appreciate my family and how blessed I am."
Of course she is.  And why not her?