With the season half gone we turn to those teams that need a challenge to prepare for whatever's yet to come…league titles or playoffs…the heavy lifting is about to start.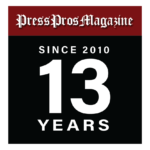 It's hard to believe that the regular season is half behind us already.
And hard to realize, too, that there's so much about some area teams that we've yet to learn – how many teams with 4-1 and 3-2 records that have yet to be challenged.  That's about to change.
Week six means some games of consequence, particularly in the MAC this week…when Marion Local, the #1-ranked team in Division VI, travels to Versailles to play the 4-1 Tigers, the defending champs in Division V.  Unless you live in a cave, you know that Marion is unbeaten, has given up just 23 points in five games, is healthy, and on a crash course with Coldwater in four weeks for what could be the MAC outright title.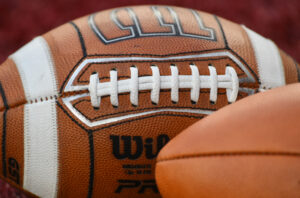 We got back on course last week, correctly picking 9 of 10, missing only on the Northridge-Riverside game…which tells us that Riverside is back healthy, wealthy, and wiser after dropping two in a row to start the season – to Ansonia and Northeastern.
The best game of the week?  Had to be our Tri-Village pick over Ansonia, a game that Ansonia led 36-30 late in the fourth quarter.
"You don't know 'jack' about Ansonia," someone wrote prior to the game.  "You haven't seen them play."
Yes, but I've seen enough of Tri-Village, and their run/pass balance, to know that they're going to play until the last car leaves for home.  They won that game late in the fourth quarter…as the tail lights disappeared into the night, 37-36.
Other games of note this week…Tipp (5-0) travels to Xenia to play the unbeaten Buccs…Troy (3-2) and Sidney (2-3)…St. Henry (1-4) at Minster (3-2)…and Fort Loramie (3-2) hosting Edon (3-2).
As always, the Friday 'Picks' page is generously sponsored by the Nidec/Minster Corporation, in Minster.  They're always looking for good people, and Nidec may be looking for someone like you.  Call, or check them out online and see if Nidec isn't a good choice for you.
After five weeks we stand 39 of 48, and we think we can get back over the 80% mark this week with the following games:
Twin Valley South @ Ansonia…So hey, lest anyone question whether we know 'jack' or not – or someone actually named Jack – the Tigers stand 4-1 after last week's loss to Tri-Village and will no doubt get well this week at the expense of Twin Valley South (2-3).  But in reality, the Tigers were due for a test, having beaten Riverside, Gamble Montesorri, Dixie, and Arcanum previously.  No question that they put Tri-V's feet to the fire last week, but beware of teams that can both run, and throw, eh?  Back in the saddle this week, Ansonia moves to 5-1 with a two-score win over TVS.
Edon @ Fort Loramie…So what about Edon (3-2), and how do you even get there?  Well, Edon is up in Williams County (northwest Ohio), the Bombers are in Division VII, Region 26, and they're coached by former Versailles coach Bob Olwin.  This is also a return engagement of last year's game in Edon, where Fort Loramie fell, 24-21, one three road games where the Redskins lost by three points or less.  Both teams stand at 3-2, but I believe in Loramie's schedule more than I believe in the Edon's.  Loramie's healthy and motivated for this kind of a test, given upcoming games with Thurgood Marshall, Lucas, and LCC.  I really believe they're one of the better 3-2 teams on the board;  and I believe that they have the tools to even things with Edon on Friday.  Redskins win a close one this time, by a score!
St. Henry @ Minster…This has been rough sledding for St. Henry, who beat a diminished Covington team on opening night and have since lost to Archbold, Anna, Parkway and Coldwater.  And realistically, if they can't turn it around against Minster this week the lifting gets even heavier the final four weeks – New Bremen, Versailles, and Marion before ending the season with Fort Recovery.  Minster is suddenly the team that Seth Whiting believed could emerge with time and patience.  They have some Schmiesings, Wuebkers, Wolfs and Schmitmeyers, but the straw that stirs the drink is soph quarterback Brogan Stephey, a genuine playmaker for the suddenly energy-driven Wildcats.  Look for 'energy' to be the key component in this game, with Minster riding a two-game win streak and momentum.  I think they might sustain the Redskins' miseries.  For a third time in three weeks I'm taking Minster in this one, by a score.
Troy Christian @ Riverside…When I mentioned Riverside in the open I could have mentioned that the Pirates are on a mission to make up for lost time, after those early losses to Northeastern and Ansonia.  But they're back now, and after a surprising win last week over Northridge they're actually tied for first place in the conference with Milton Union, and quarterback Myles Platfoot and running back Warren Shockey are hot on the heels of the league leaders in their respective categories.  Troy Christian isn't on the heels of anyone at this point, and are going to find it very hard to compete against a team that has everything to gain with each passing weekend.  Riverside will be wearing momentum in 'neon' this Friday, taking down the Eagles by at least three scores.
Tipp @ Xenia…A pair of 5-0 teams that have gotten that way in virtual anonymity. But Xenia showed considerable talent a year ago, along with inexperience.  Tipp is replacing 19 starters from last year, and without question is the pleasant surprise in 2022 for area football.  That said, Xenia lost at Tipp last year when every tipped ball, every fumble, and every break seemed to go Tipp's way.  This year, the Buccs have the #1 passer in Gavin McManus, and the #2 rusher in Trei'Shaun Sanders.  And to be the #1 passer you have to have guys that can go get it, and the Buccs have that, too, in wideout Tremell Wright.  Xenia will remember well last year, and they have the more dynamic lineup on the field.  It'll be hard for Tipp to keep pace.  Xenia stays unbeaten, by two scores.
Parkway @ Coldwater…Someone wrote last week, "Is it ever a good win for Parkway when they win, or just a bad loss for the other team?"  Their question was in reference to the Panthers' 14-0 win over St. Henry (1-4) two weeks ago, and I think one can truthfully say that if they can do that against Coldwater this week…then that's a REALLY GOOD WIN for Parkway.  The problem is that hasn't happened against Coldwater in our memory for a long time, and quarterback Marcel Blasingame has too many tools in the box.  Parkway will have to control the ball and the clock, keep the ball out of Blasingame's hands, and avoid turnovers to the ball-hawking Cavalier defense.  We appreciate the irony, but Coldwater wins this by three scores.
Troy @ Sidney…I want to believe in the same Troy showing this week that handled Stebbins, 17-7, and Fairborn, 40-7.  The Trojans are 3-2, seem to finally have some footing, and they'll need it at Sidney because this has always been an emotional game for Sidney.  The 'Jackets are 2-3, have been inconsistent, and didn't show well last week when they lost to Piqua without Brady Ouhl.  If these are the same two teams, I like Troy to go three in a row, by a score or more over Sidney.
Marion Local @ Versailles...The game with the most local intrigue this week, with Versailles seeking to knock Marion from the ranks of the unbeaten and out of the #1 ranking in Division VI, state-wide.  The top three teams in Division VI, by the way, are Marion, Kirtland, and Versailles.  Versailles will have the added incentive of having lost to Marion the last two years on plays at the end of the game.  It's been that close between the two teams.
Keys?  Marion's defense can be overwhelming, their pursuit to the football as good as it gets.  The Flyers are physical, their offense resting largely on the running game of Drew Lause, Kyle Otte, and Darren Meier, who scored four TDs in last week's win over New Bremen.  On most nights they're going to control the line of scrimmage, and that's where concern should be for Versailles.  We've seen the Tigers three times, and on offense it's not clear if they're settled on their best options at quarterback yet.  Michael Osborne runs better, and Connor Stonebraker throws it better.  Defensively, Versailles will have its hands full, but they did a good job two weeks ago of keeping a quicker New Bremen team under 300 yards.  I'd say will to win will play a big part in this game…along with field position.  That Marion defense is twice as tough if you have to play in the shadow of your own goal line.  This is the test we wrote about.  Marion loves these kinds of games.  Versailles needs to win a game like this to better know who they're going to be down the stretch (Anna, St. Henry, Coldwater, and Minster).  Really hard to pick against Marion the way they're playing now.  Flyers, by two scores.