For Your Information...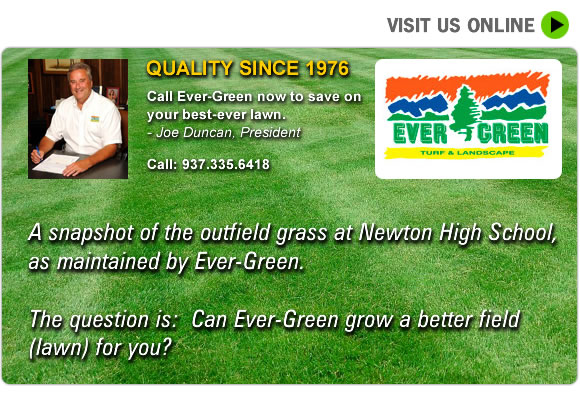 Since 1976 the name Ever-Green has stood for quality and dependability in area lawn care...your locally owned, independent lawn and landscape provider.  And remember. Only Ever-Green gives you a "season to season guarantee". Can we grow a better lawn for you?

Save money on lawn care with early renewal for next summer.